i capuleti e i montecchi [bellini]
[10/2010] | [entry, european opera-directing prize]
scenic designer | MARIANNA CSASZAR
costume designer | IZUMI INABA
lighting designer | GREG HOFMANN
bel canto full-length opera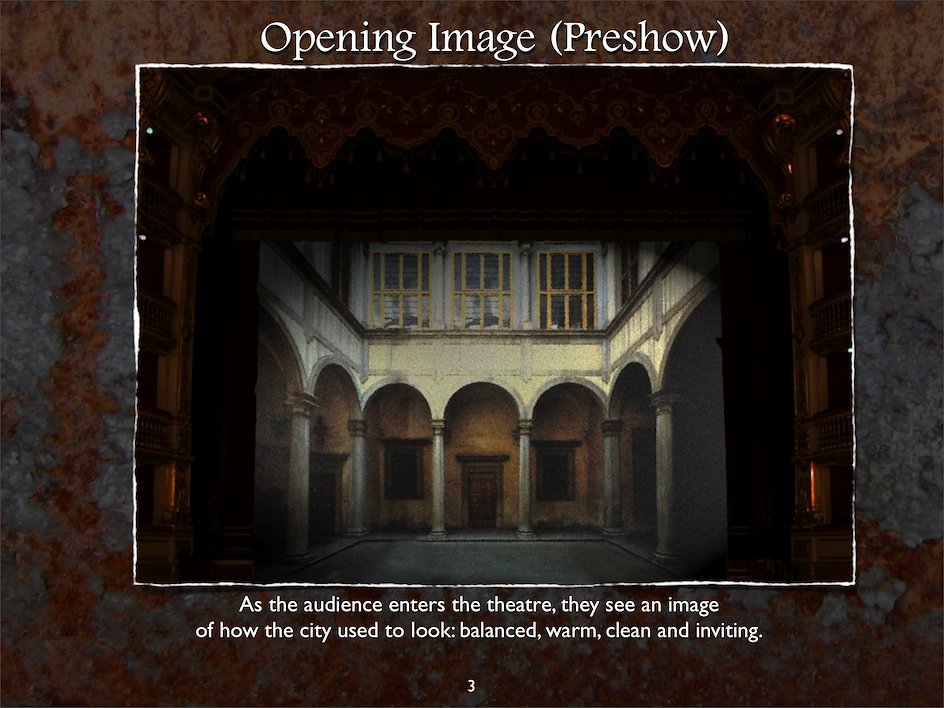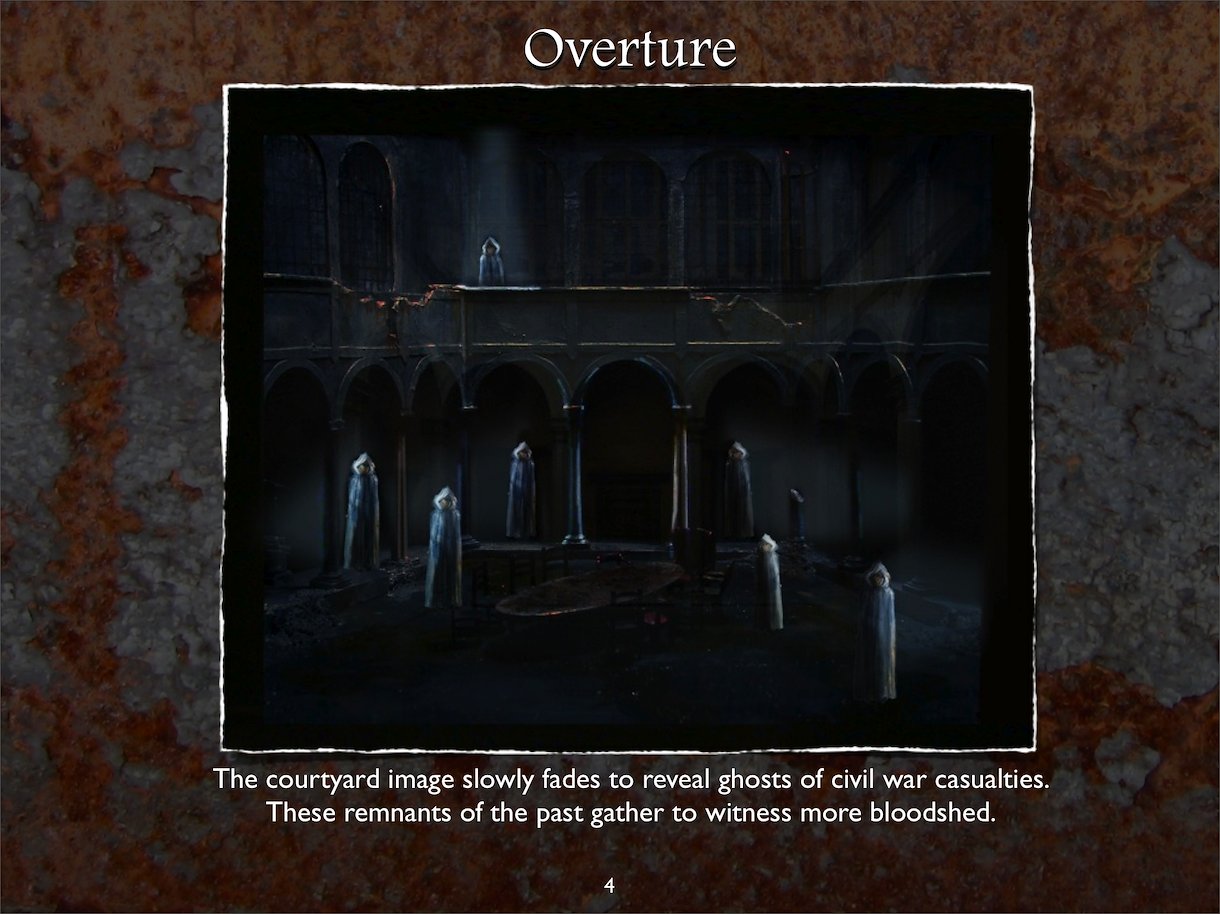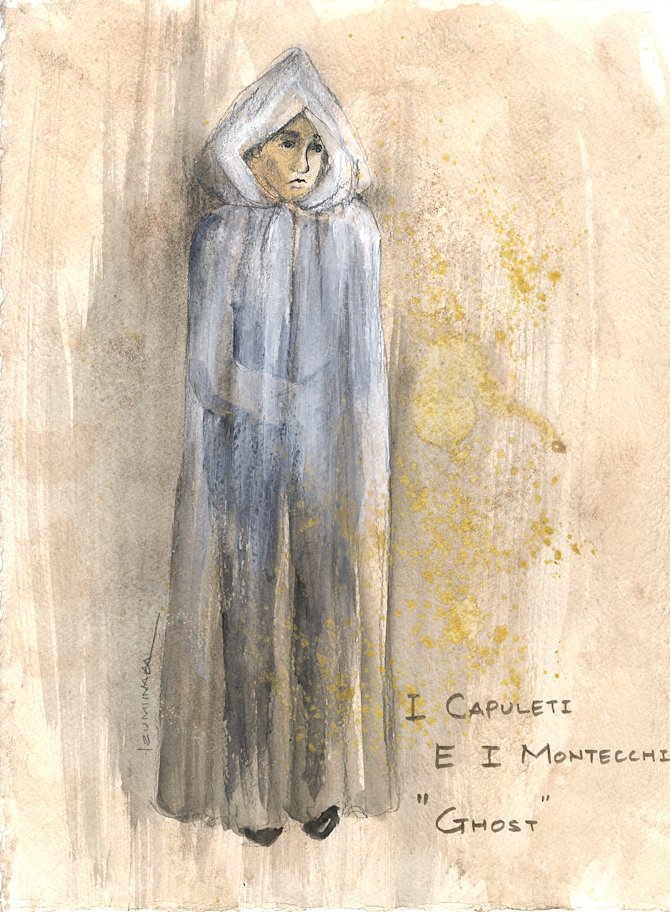 A ghostly casualty of those killed in the civil war between the Capuleti and the Montecchi.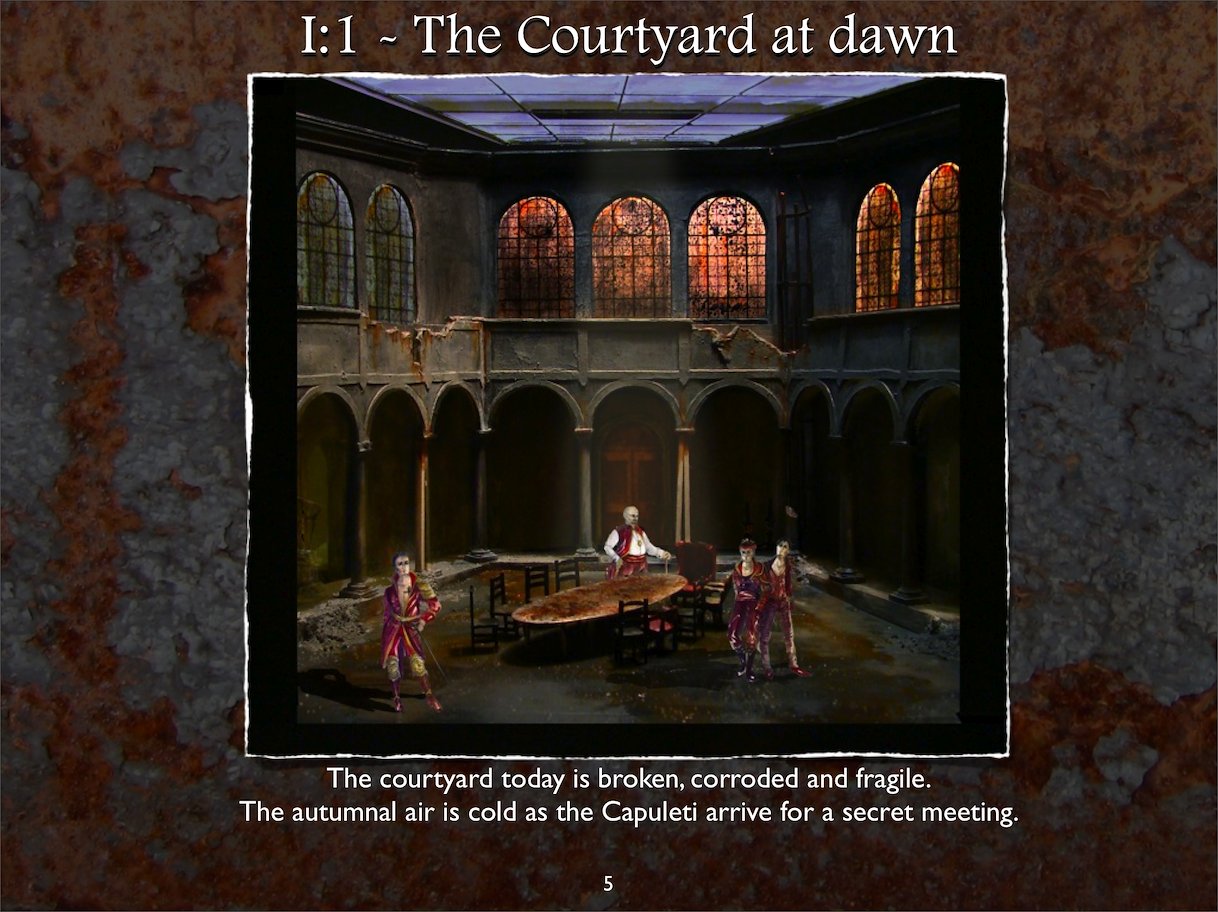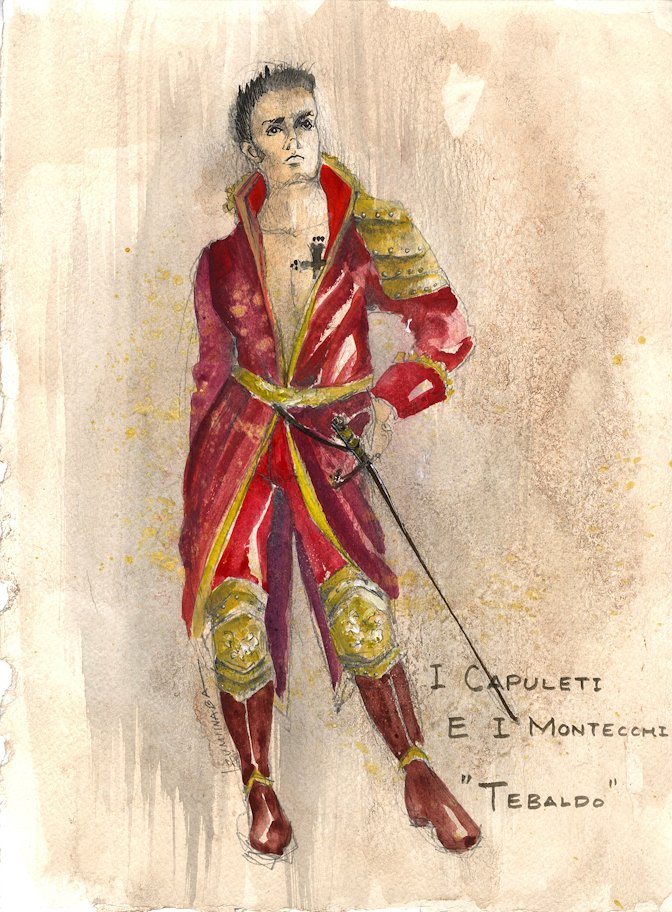 Tebaldo, Giulietta's husband-to-be and enemy to Romeo.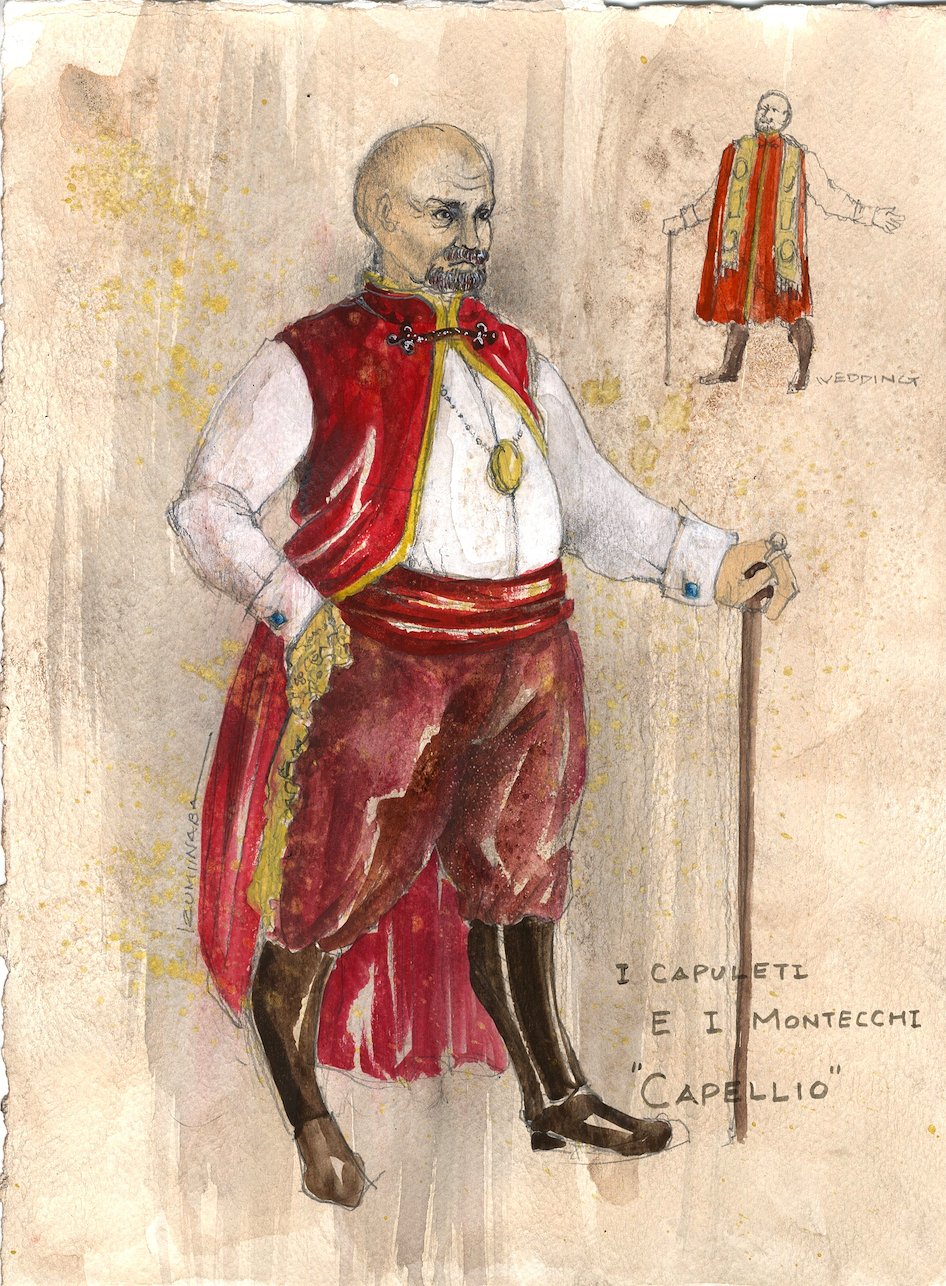 Capellio, Giulietta's father and leader of the Capuleti.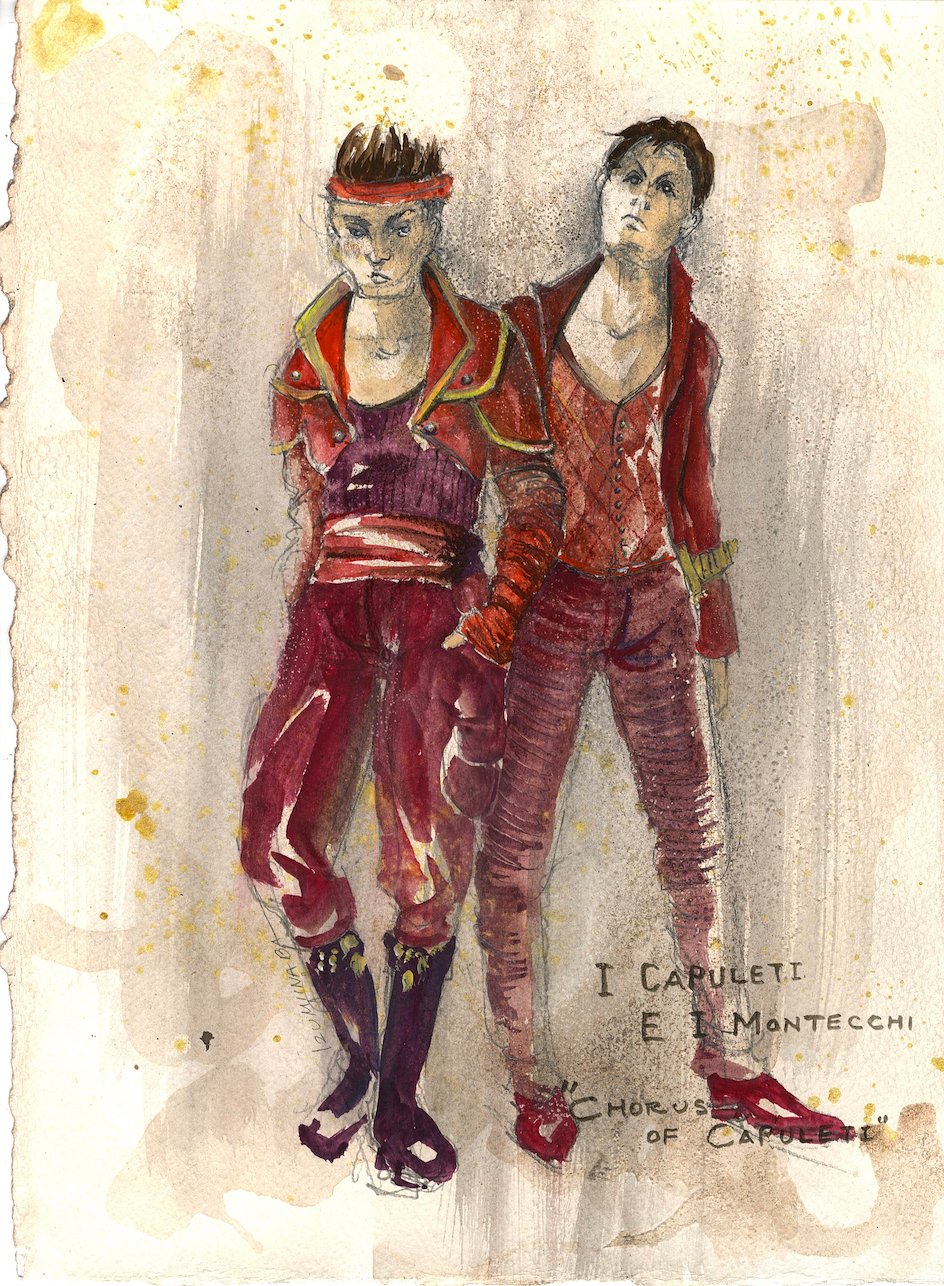 The Chorus of Capuleti warriors.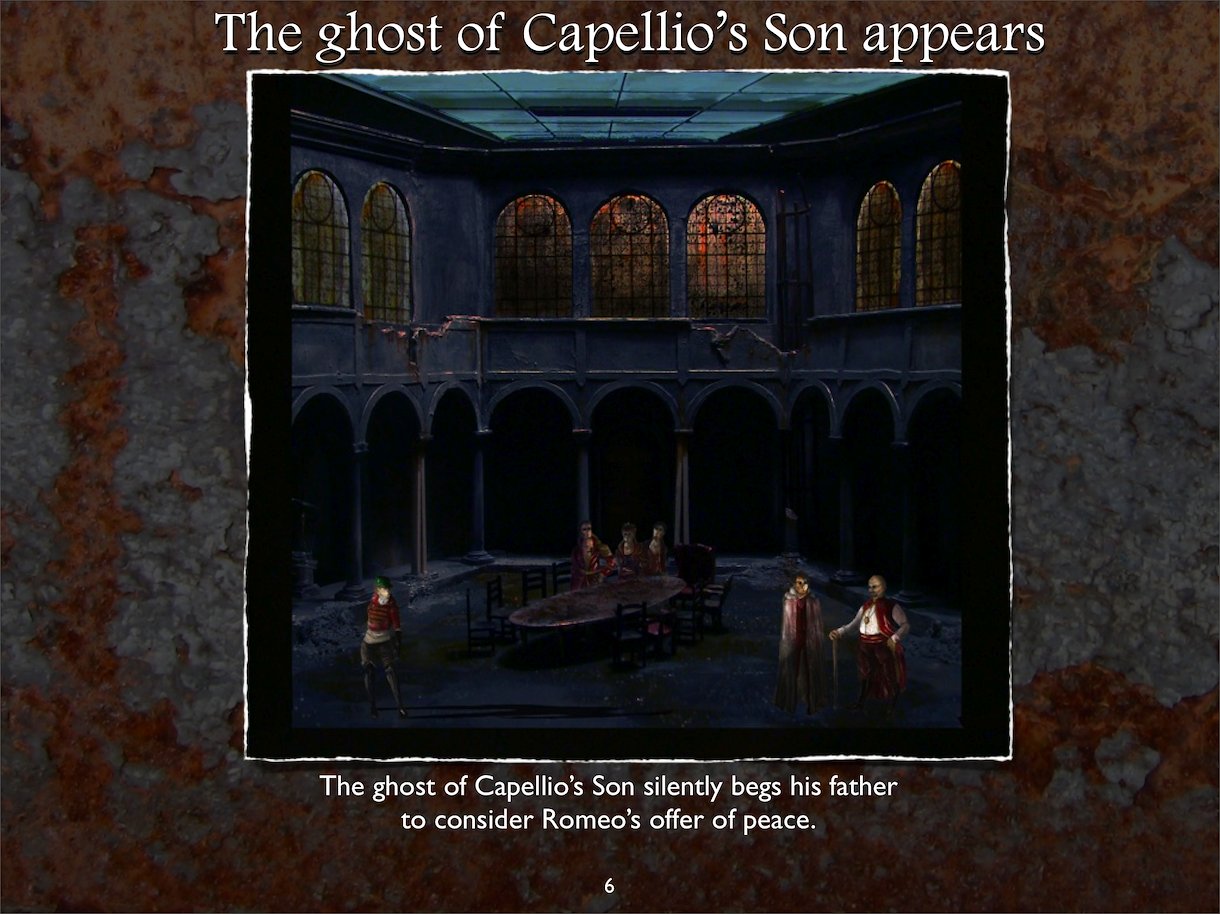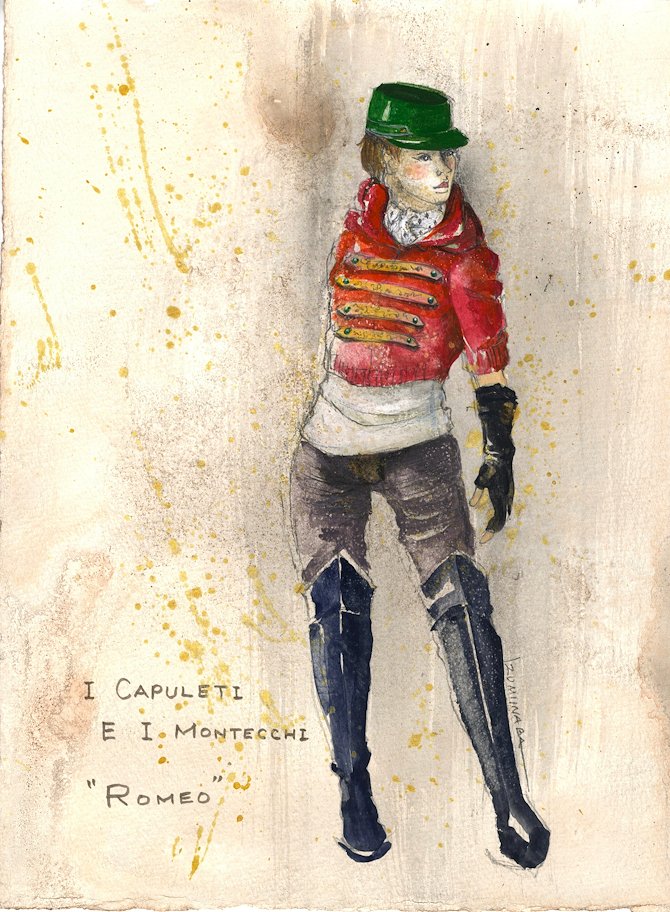 Romeo, disguised as a Capuleti.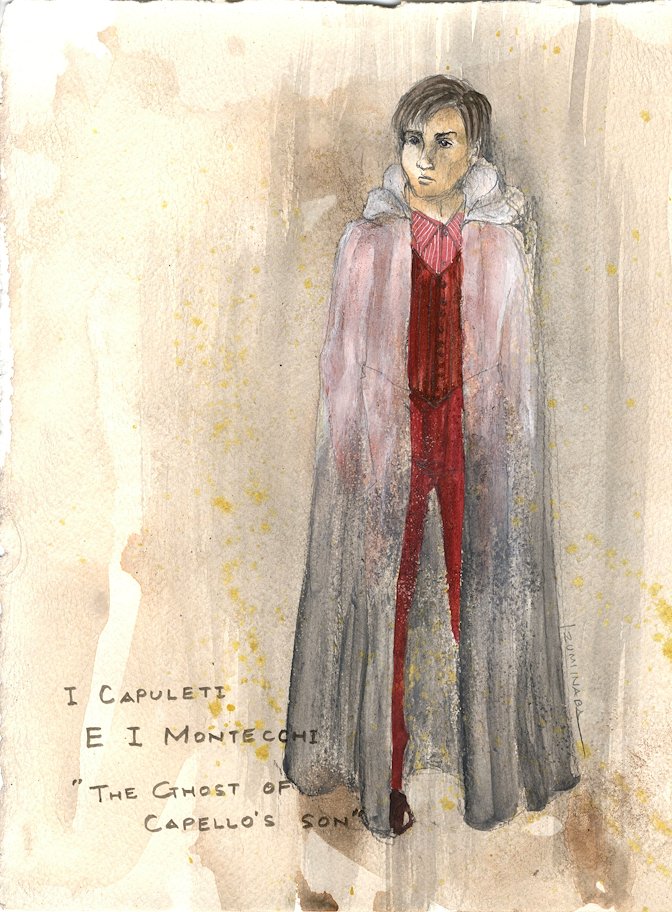 The ghost of Capellio's son, killed by Romeo.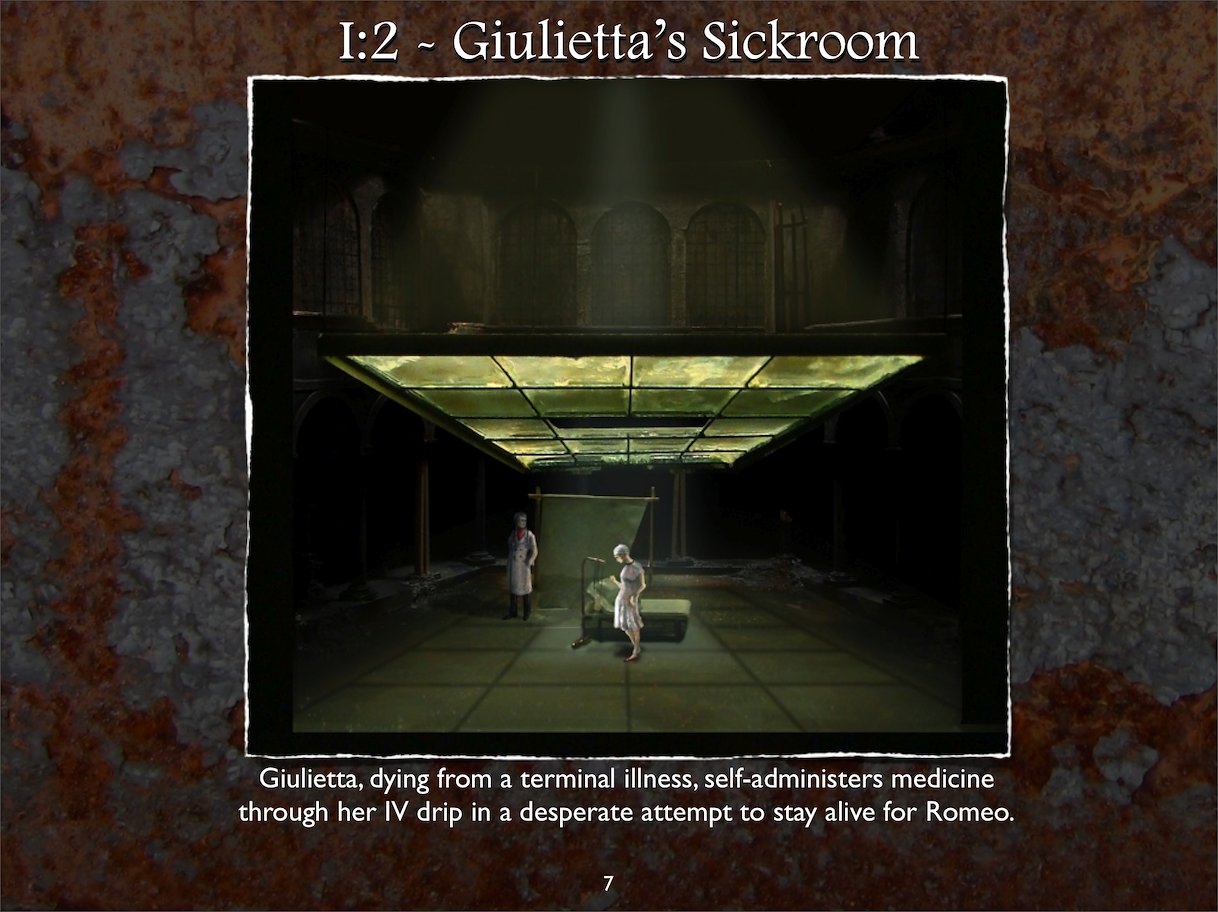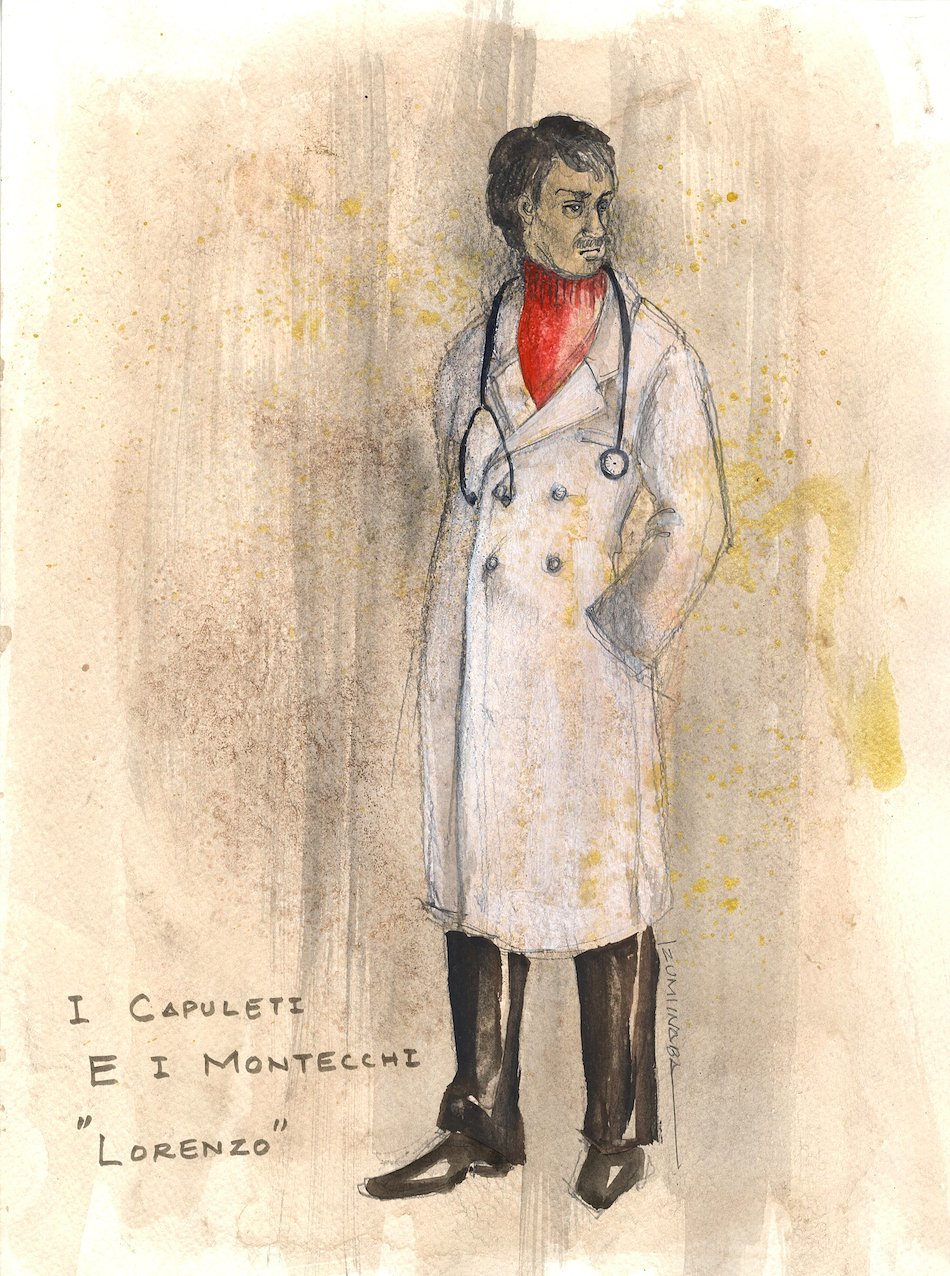 Lorenzo, doctor to Giulietta and friend to Romeo.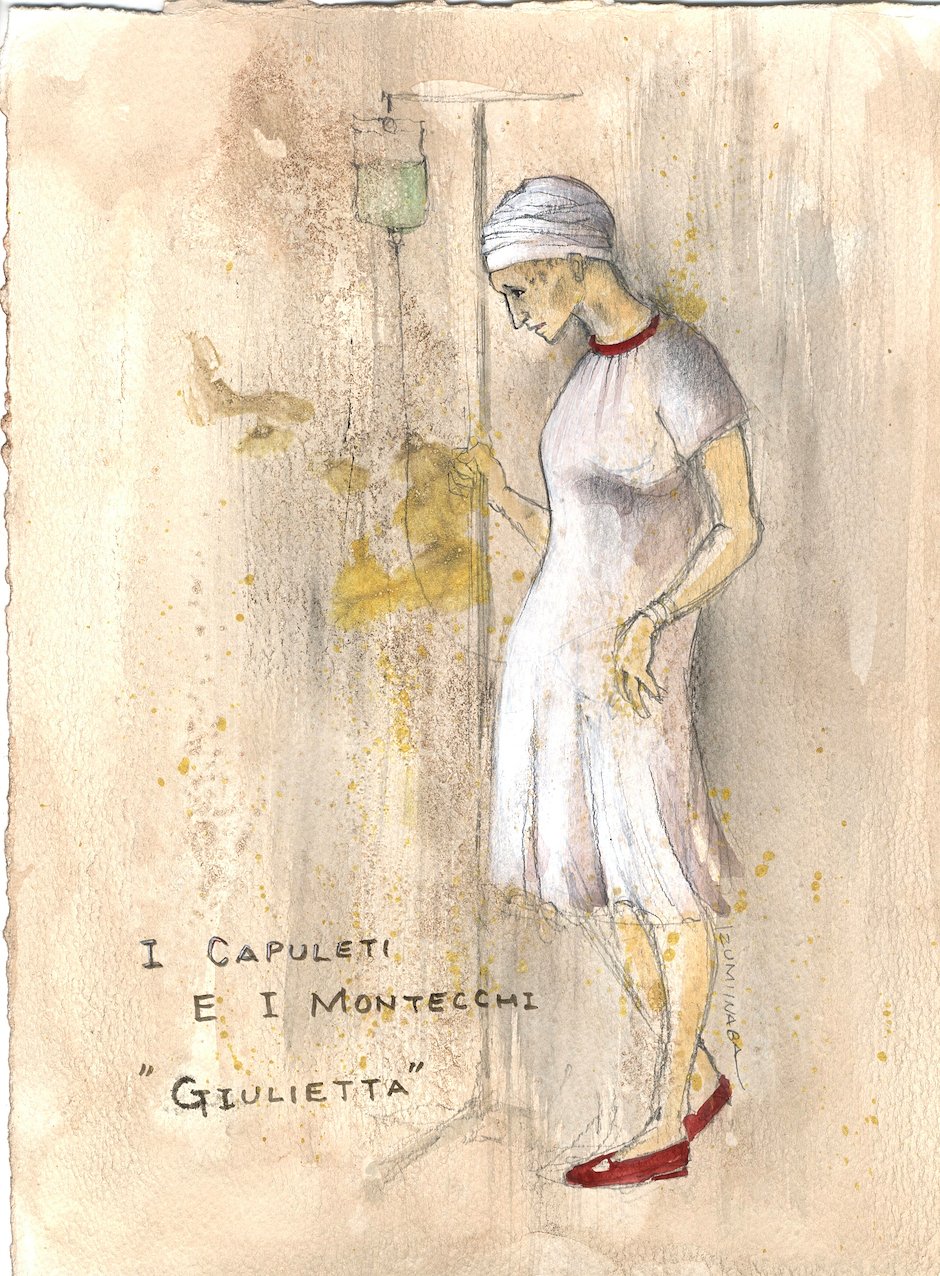 Giulietta, in her hospital gown.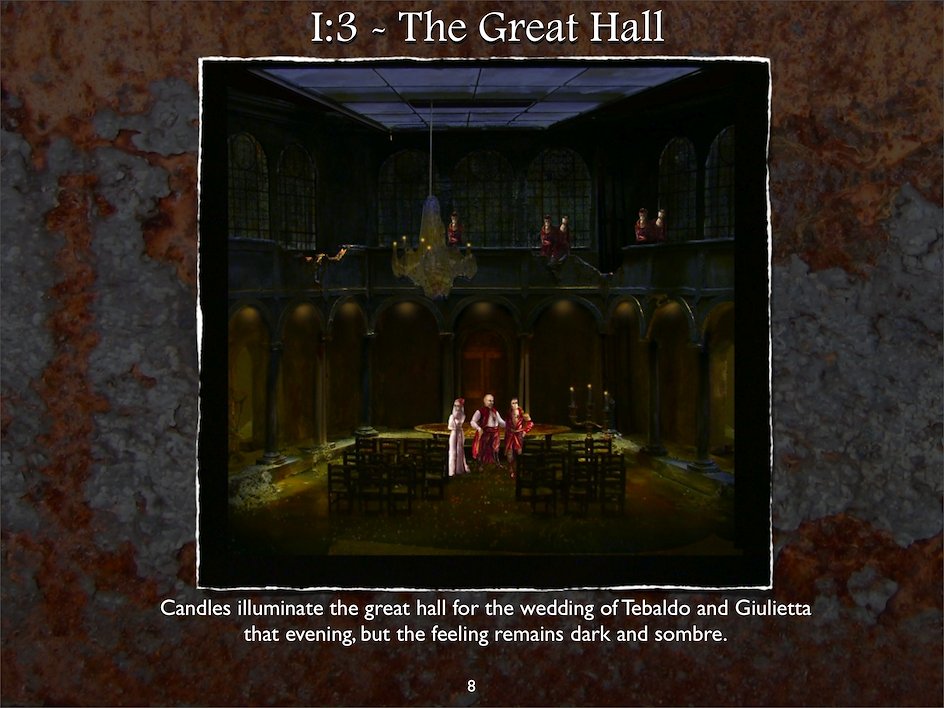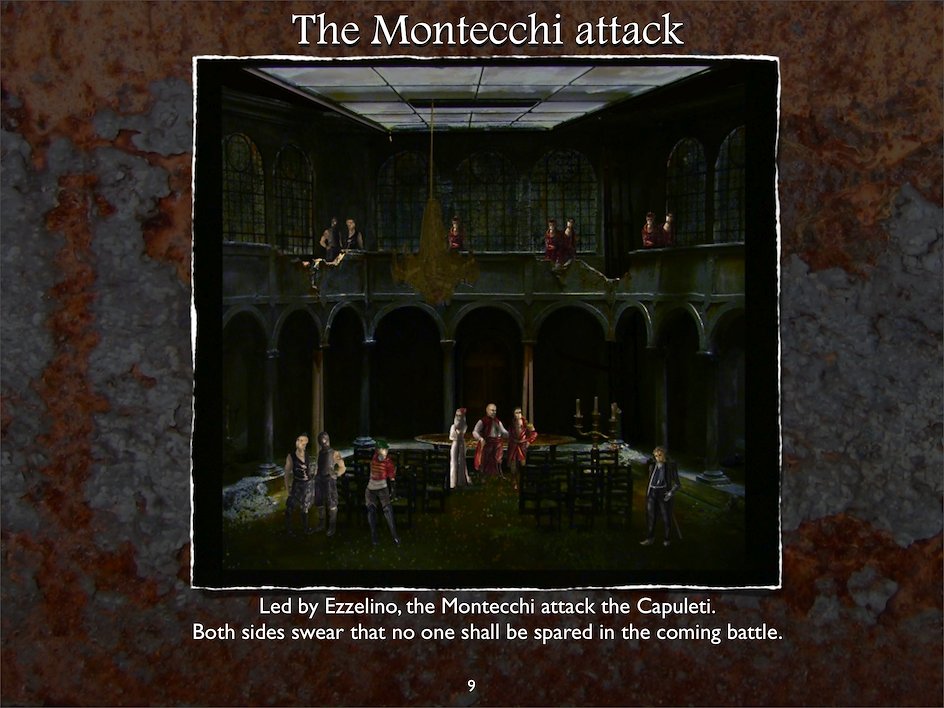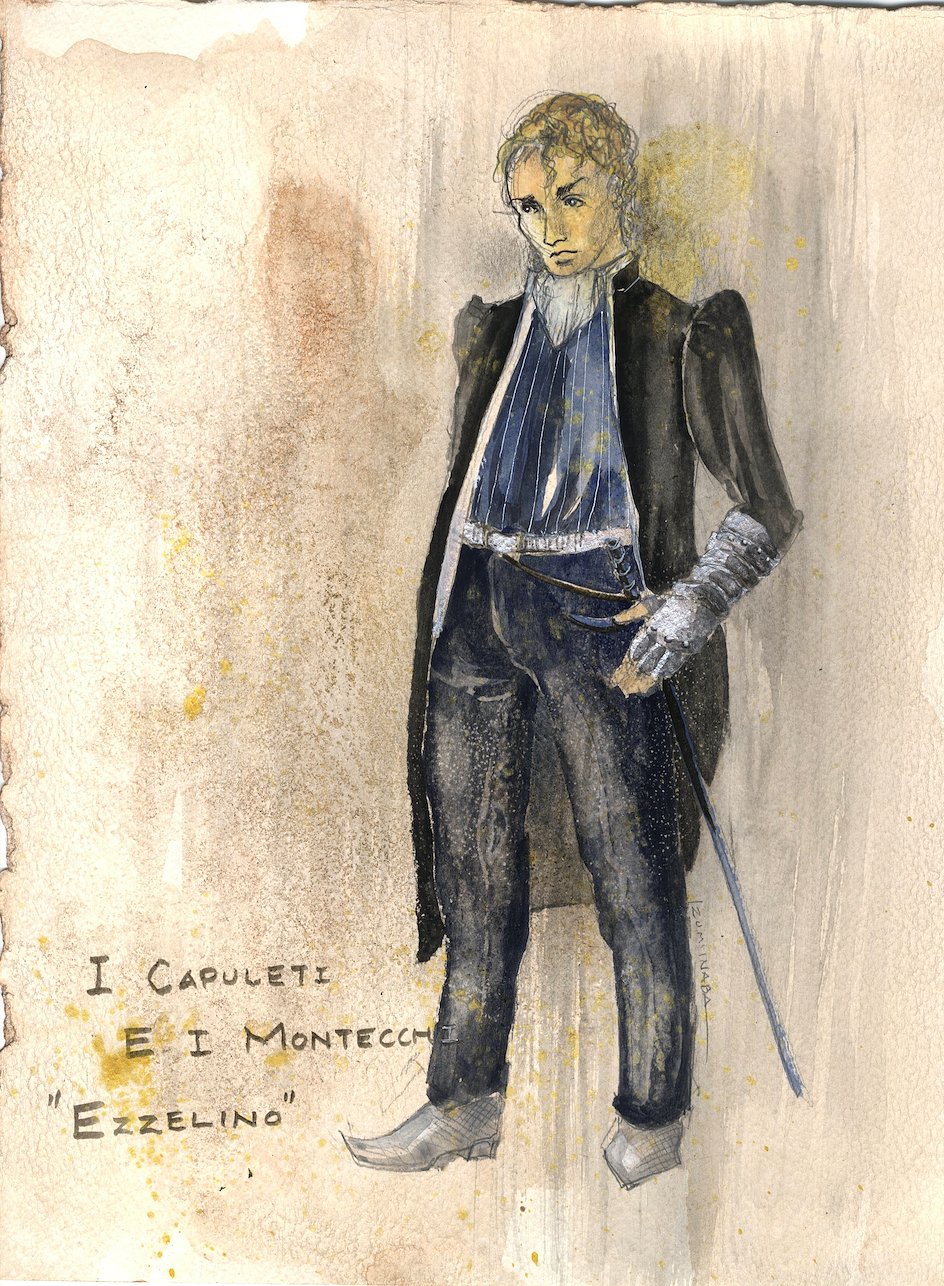 Ezzelino, Romeo's second-in-command.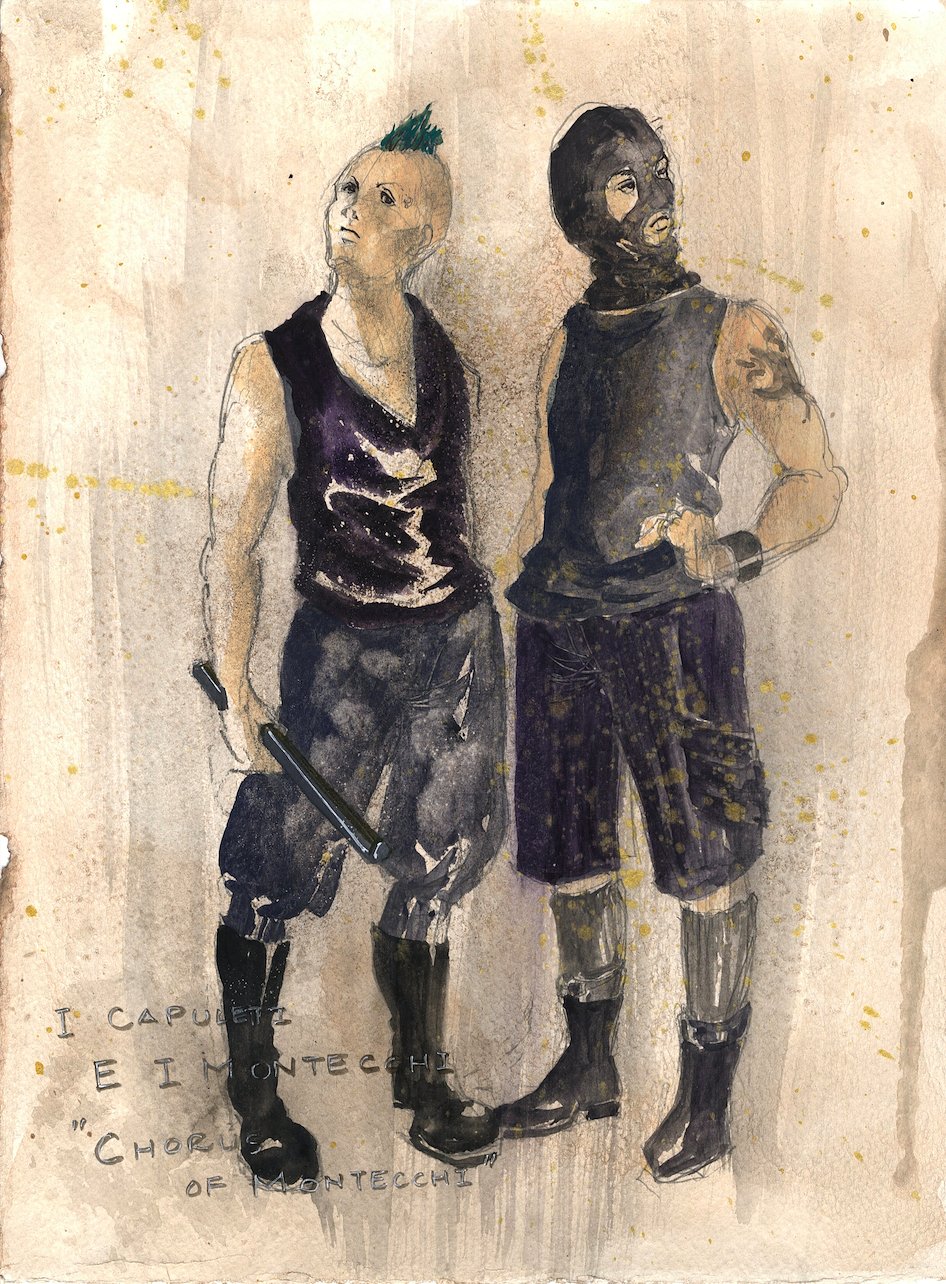 The Chorus of Montecchi warriors.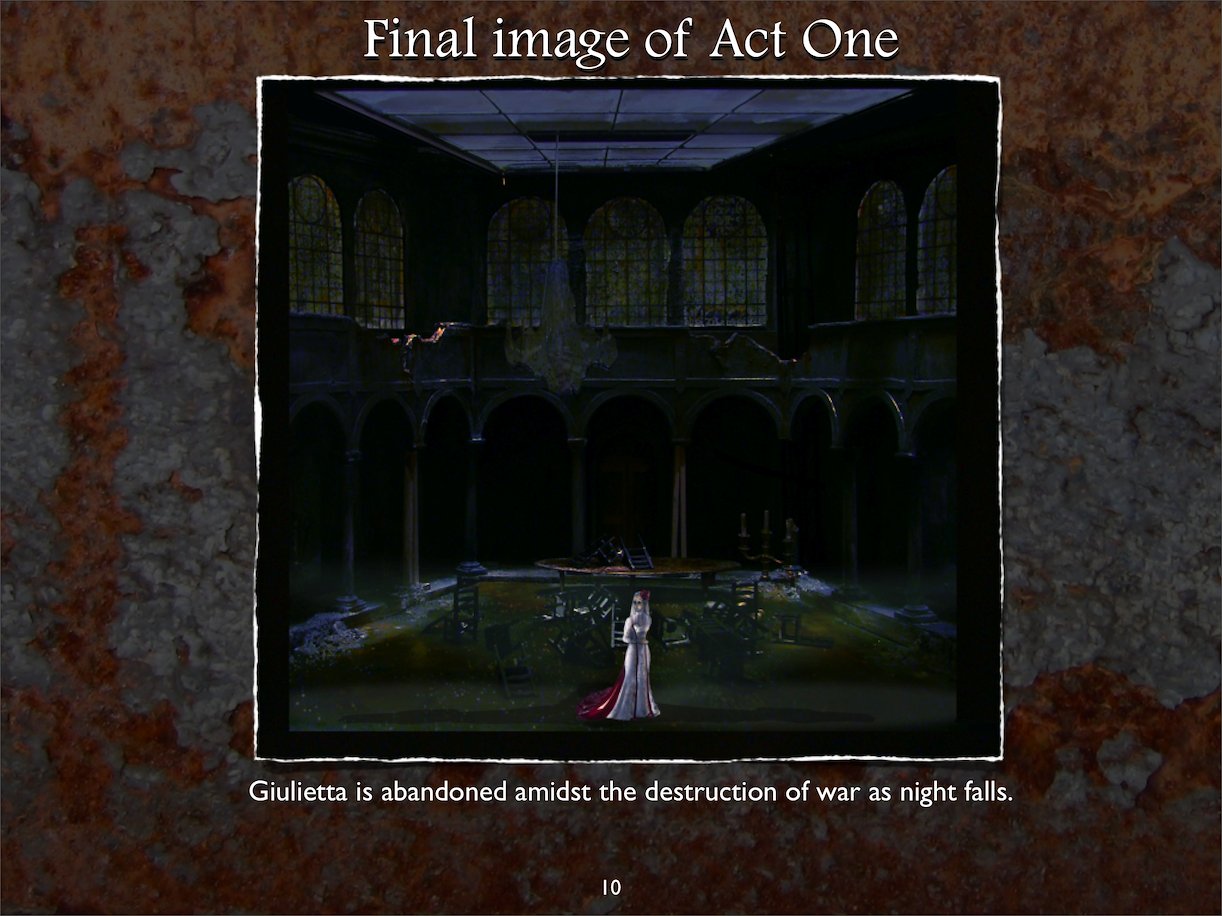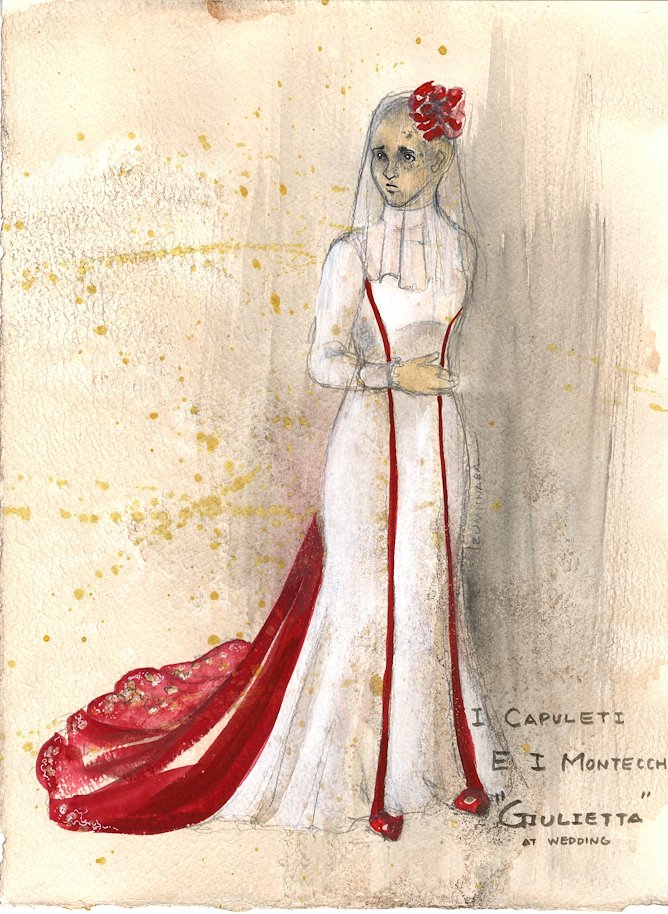 Giulietta, in her wedding dress.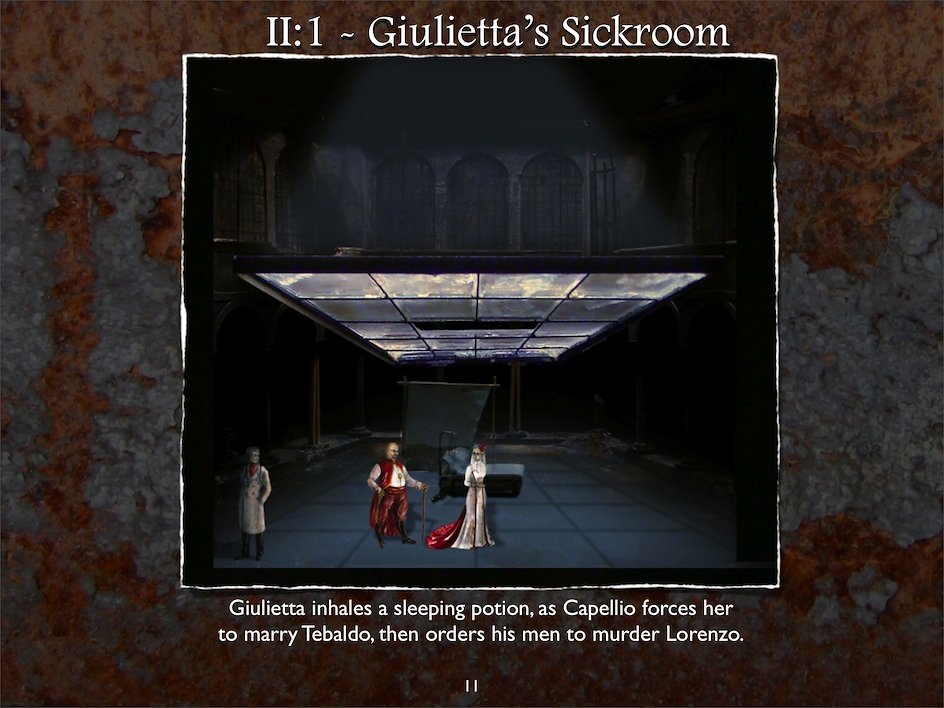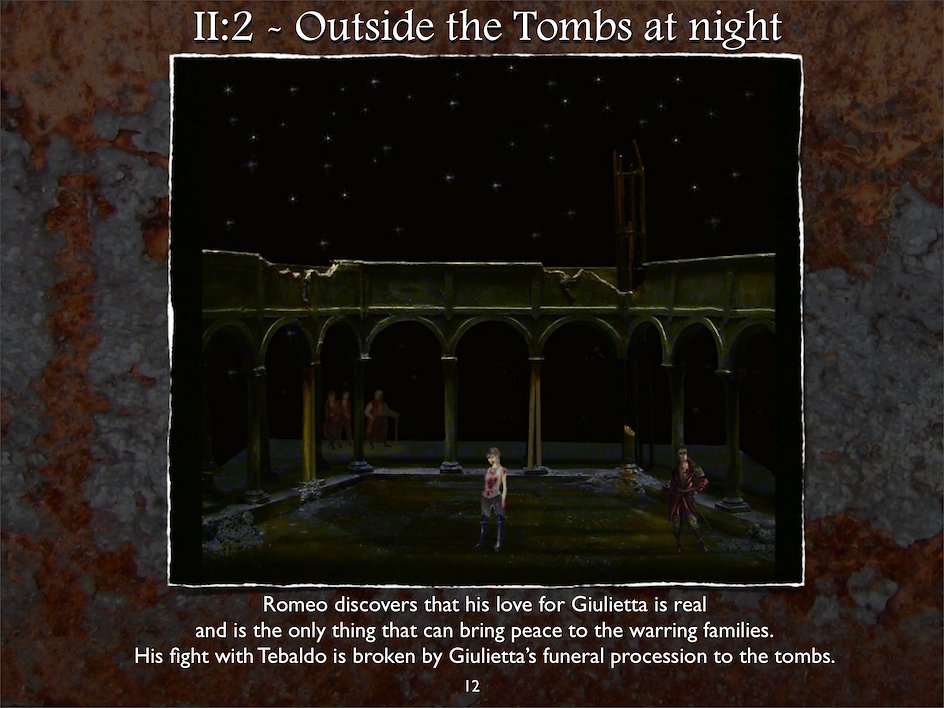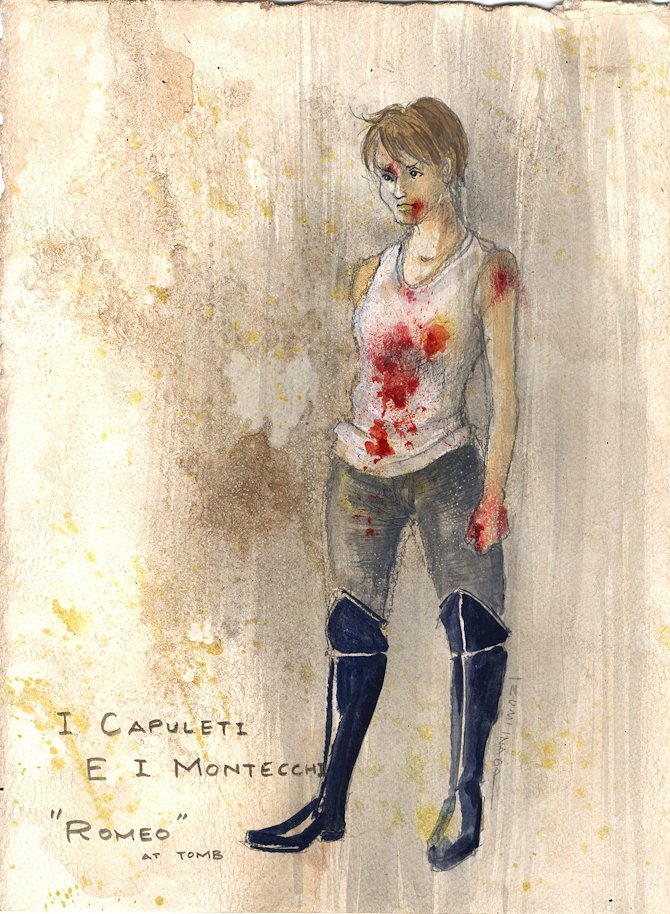 Romeo, having been wounded by Tebaldo.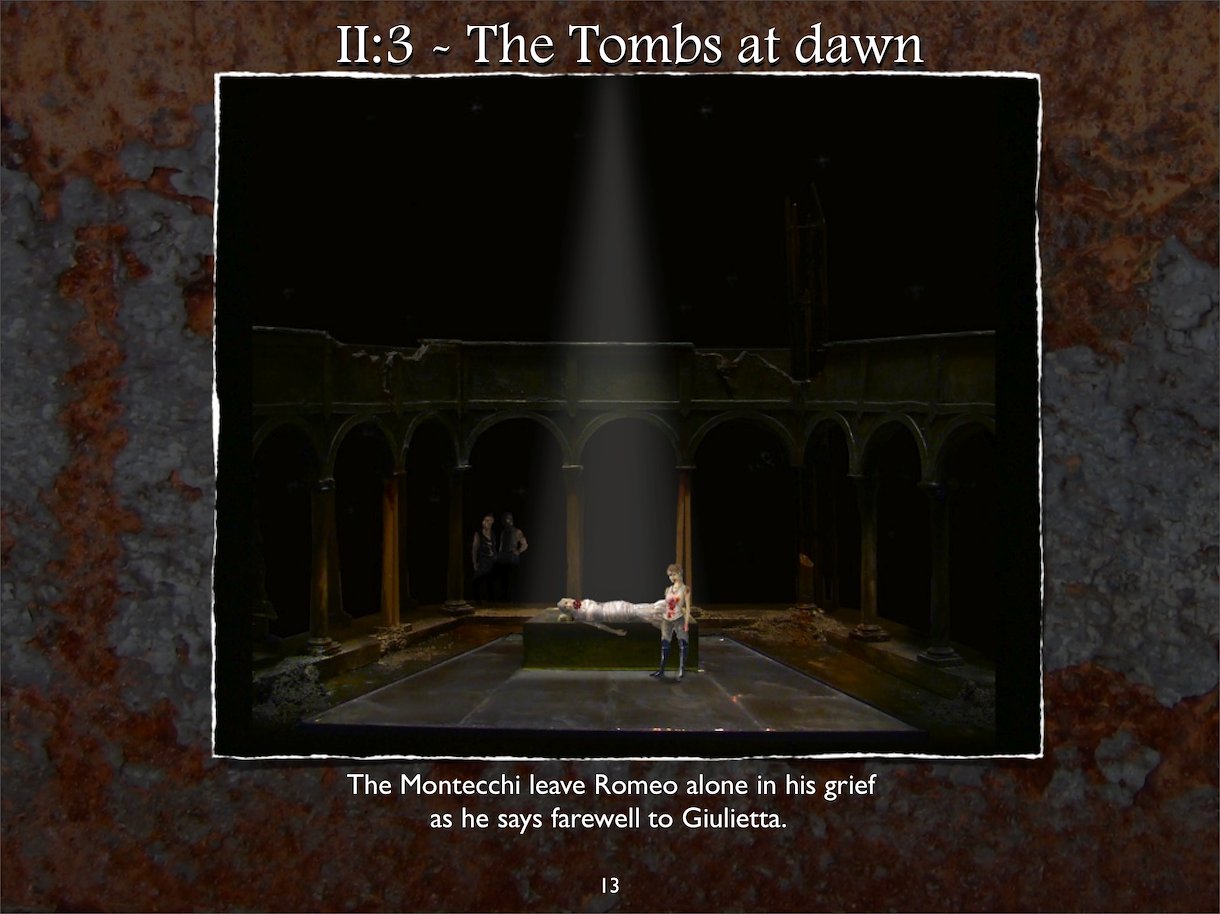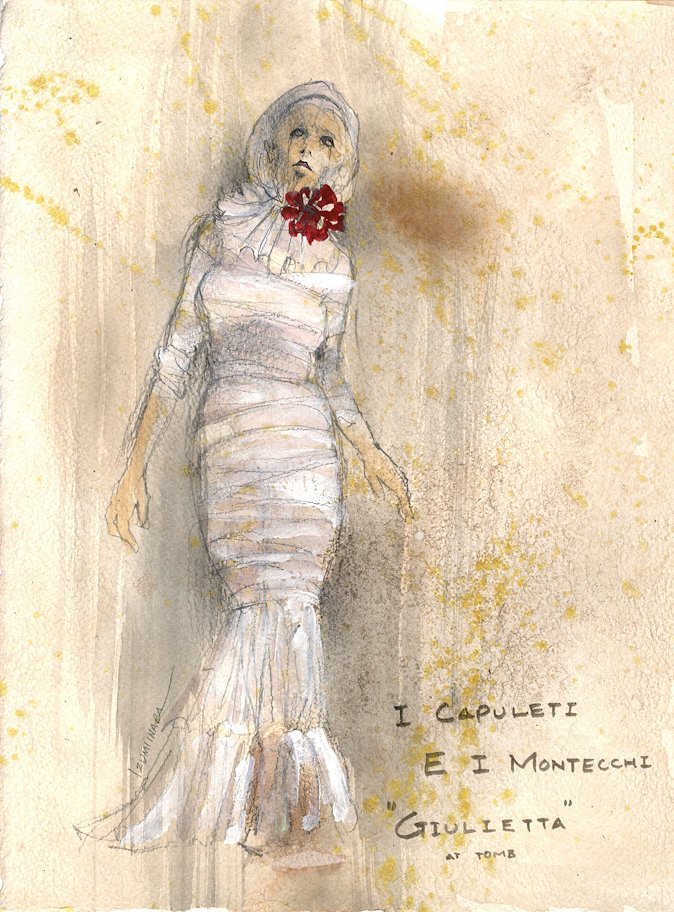 Giulietta, asleep in the tombs.