the great god pan [crean]
[03/2018] [world premiere]
composer and librettist | ROSŚA CREAN
music director | CATHERINE O'SHAUGHNESSY
scenic designer | PATRICK RIZZOTTI
costume designer | CAITLIN D. McLEOD
lighting designer | ERIK S. BARRY
photographer | VICTOR LeJEUNE
videographer | WWW.HOLLANDMEDIA.FILM
world premiere contemporary chamber opera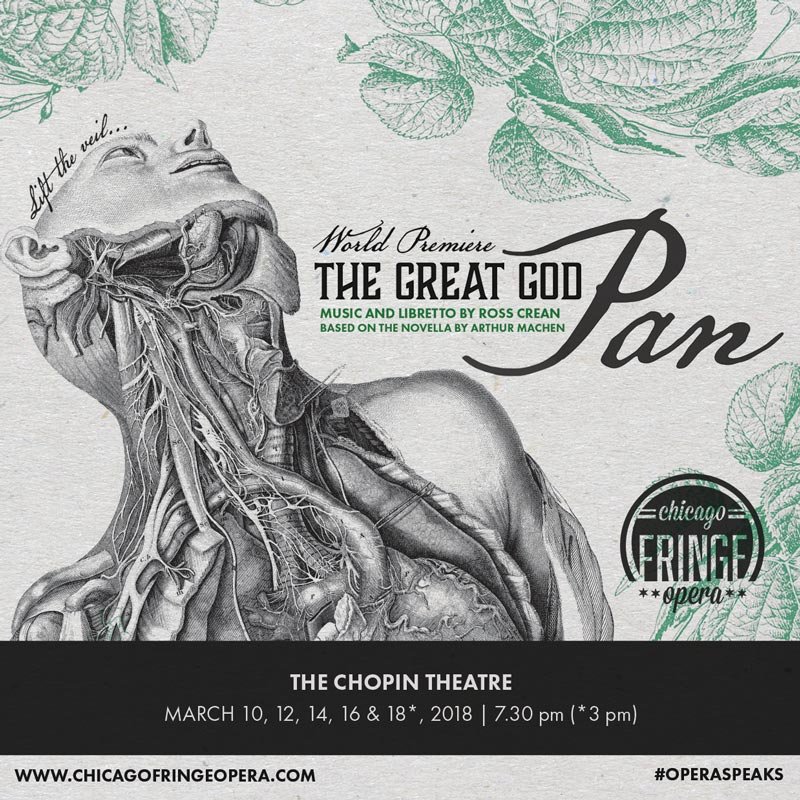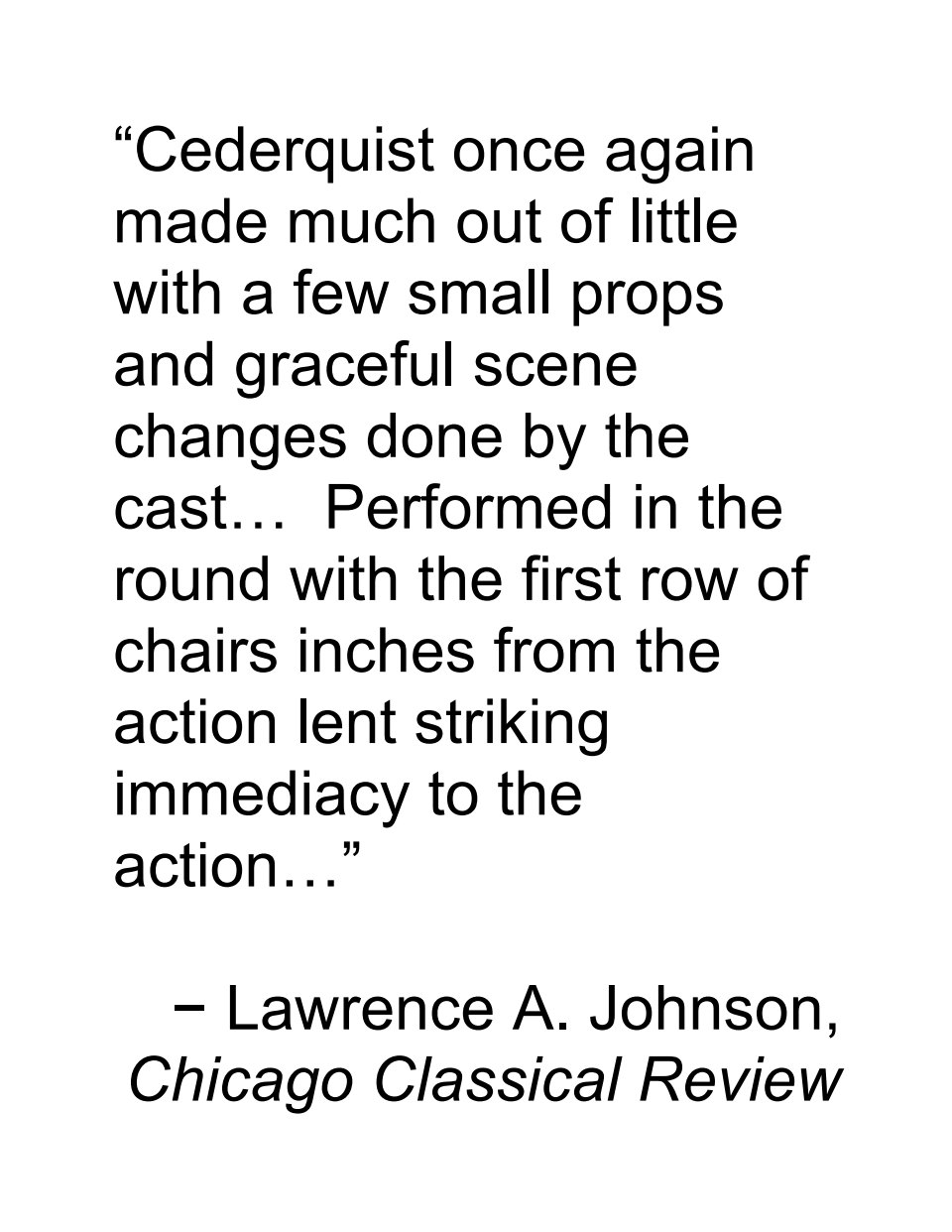 See the complete archival video of THE GREAT GOD PAN at https://youtu.be/WlNSsVzQLnI.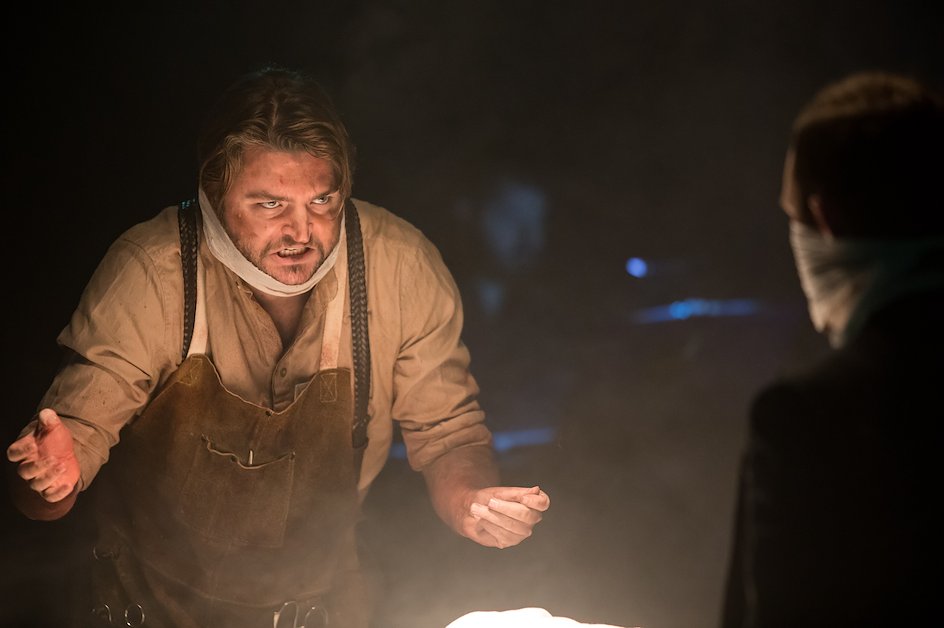 Dr. Raymond (Aaron Wardell) prepares to operate on the brain of his patient, allowing her to "lift the veil" and see the world as it truly is.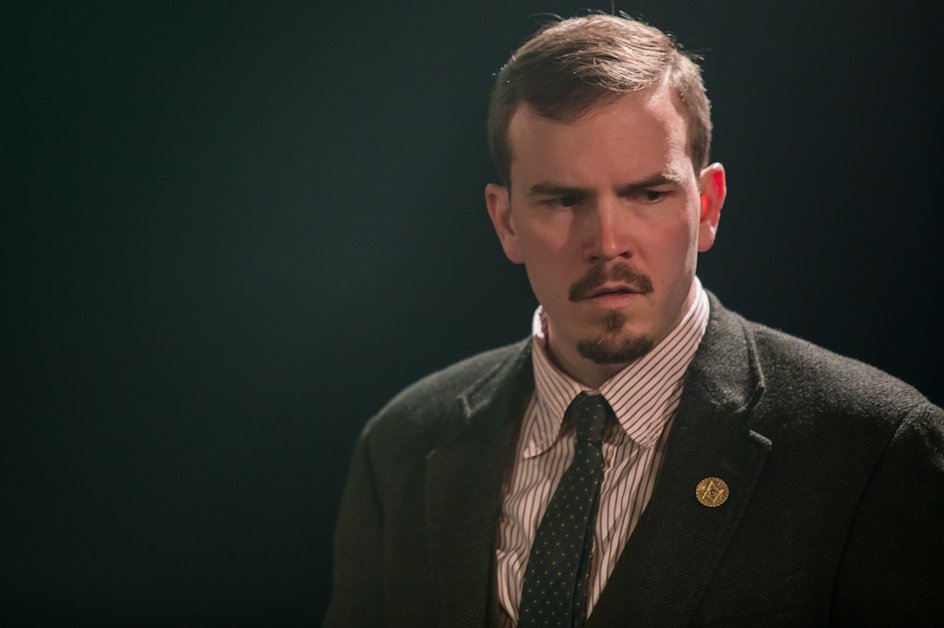 Clarke (Tobias Wright) considers his obsession with the supernatural…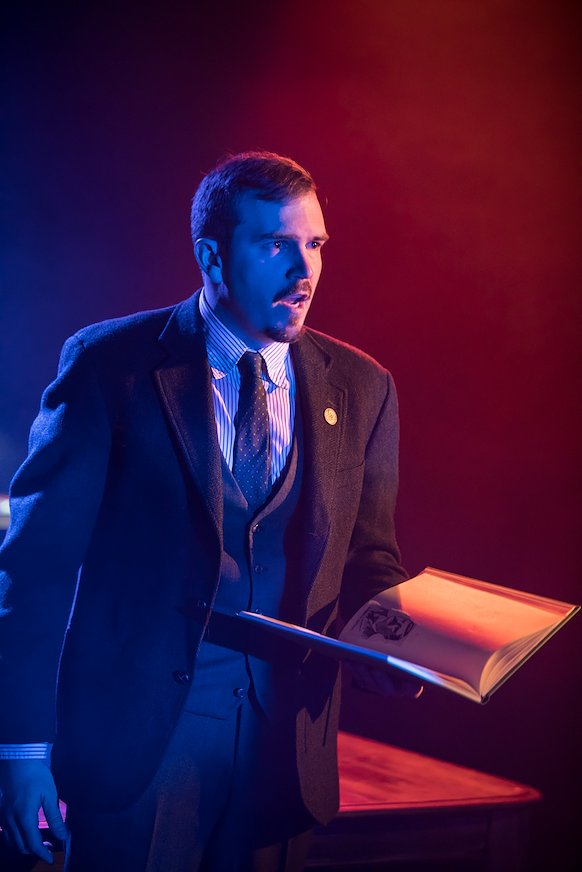 …and adds an entry into his "Memoir to Prove the Existence of the Devil".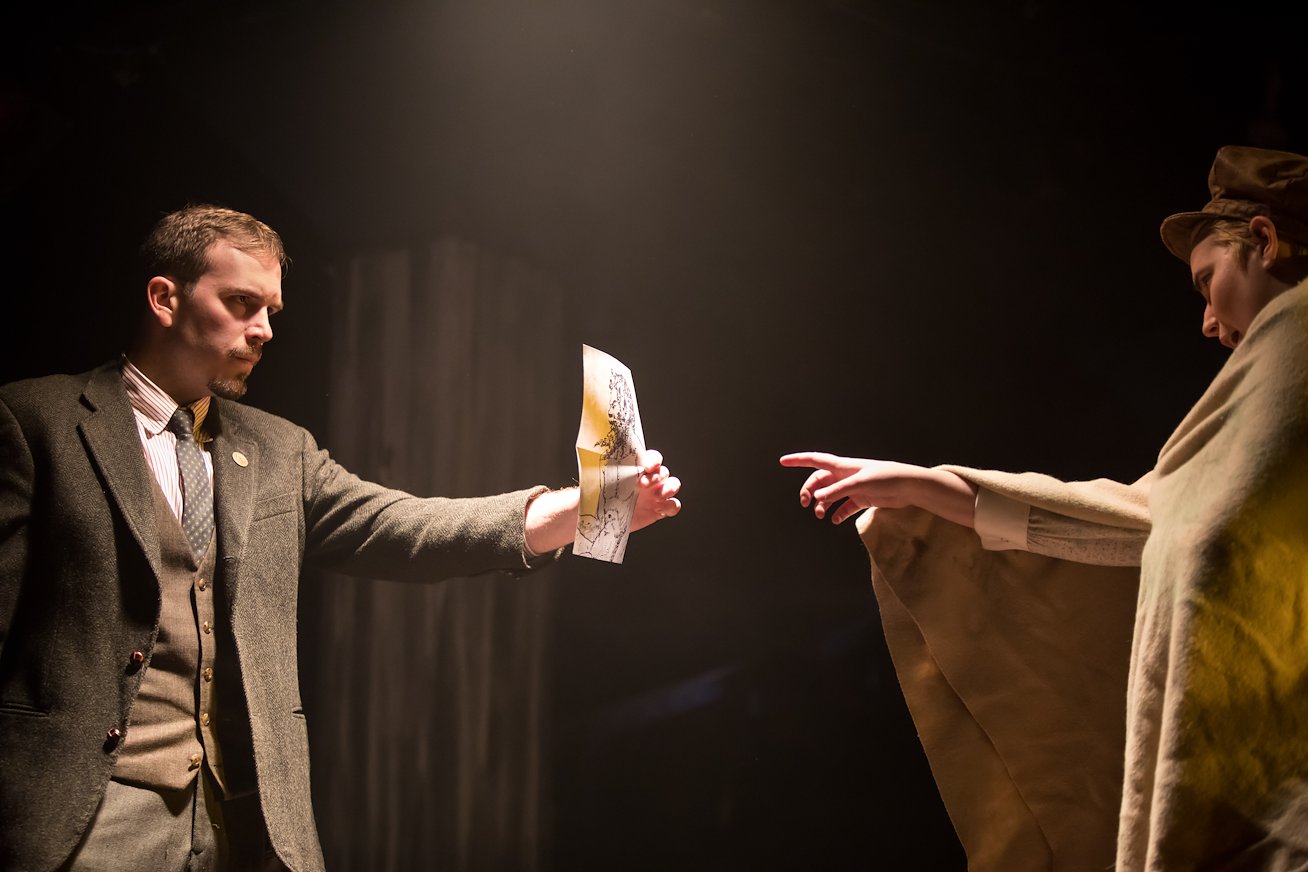 Trevor (Marysa Abbas, at right) identifies the Great God Pan as the man who abused him in the woods.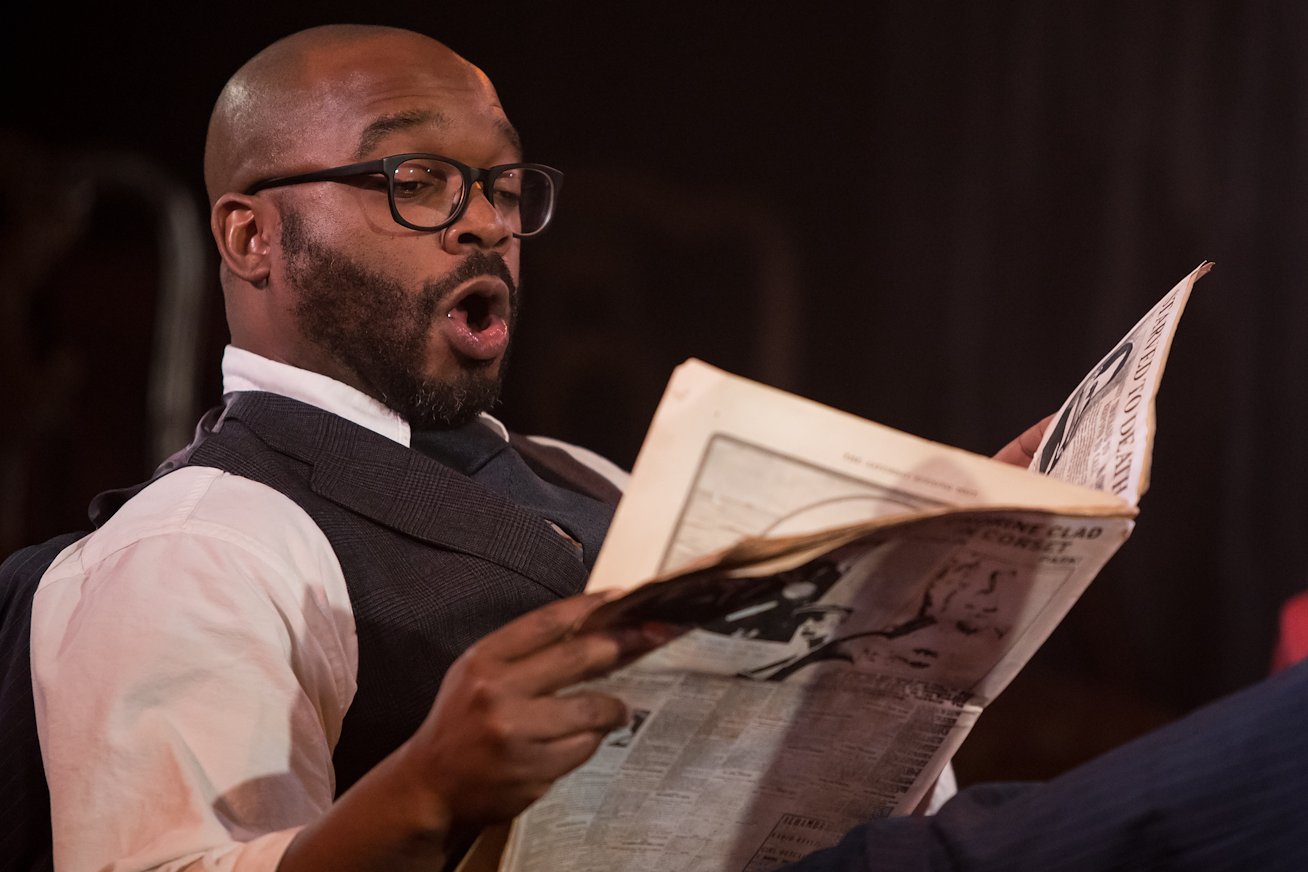 Villiers (Vince Wallace) vows to get to the bottom of a series of suicides in London's high society.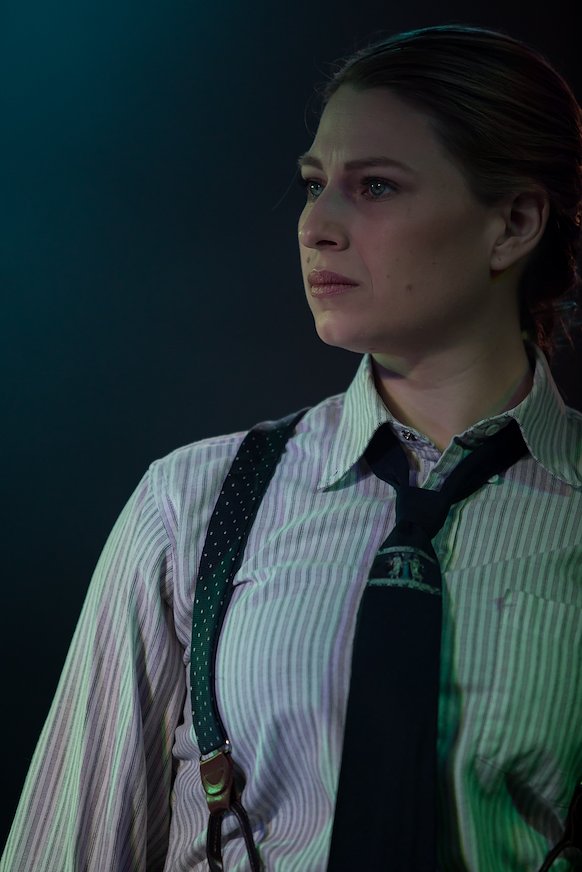 Austin (Bridget Skaggs) agrees to help Villiers in his investigations.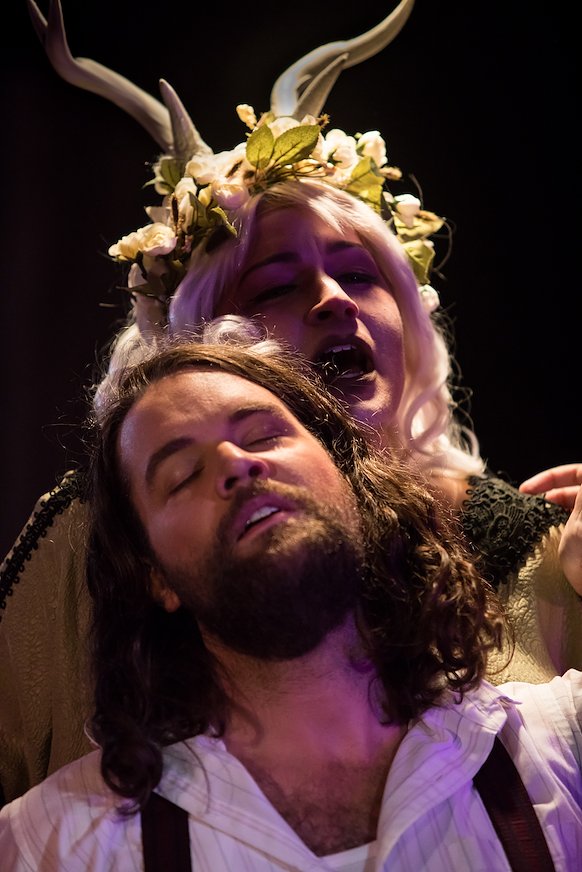 Helen (Christina Pecce), the daughter of Pan, seduces Meyrick (Thomas Bailey)…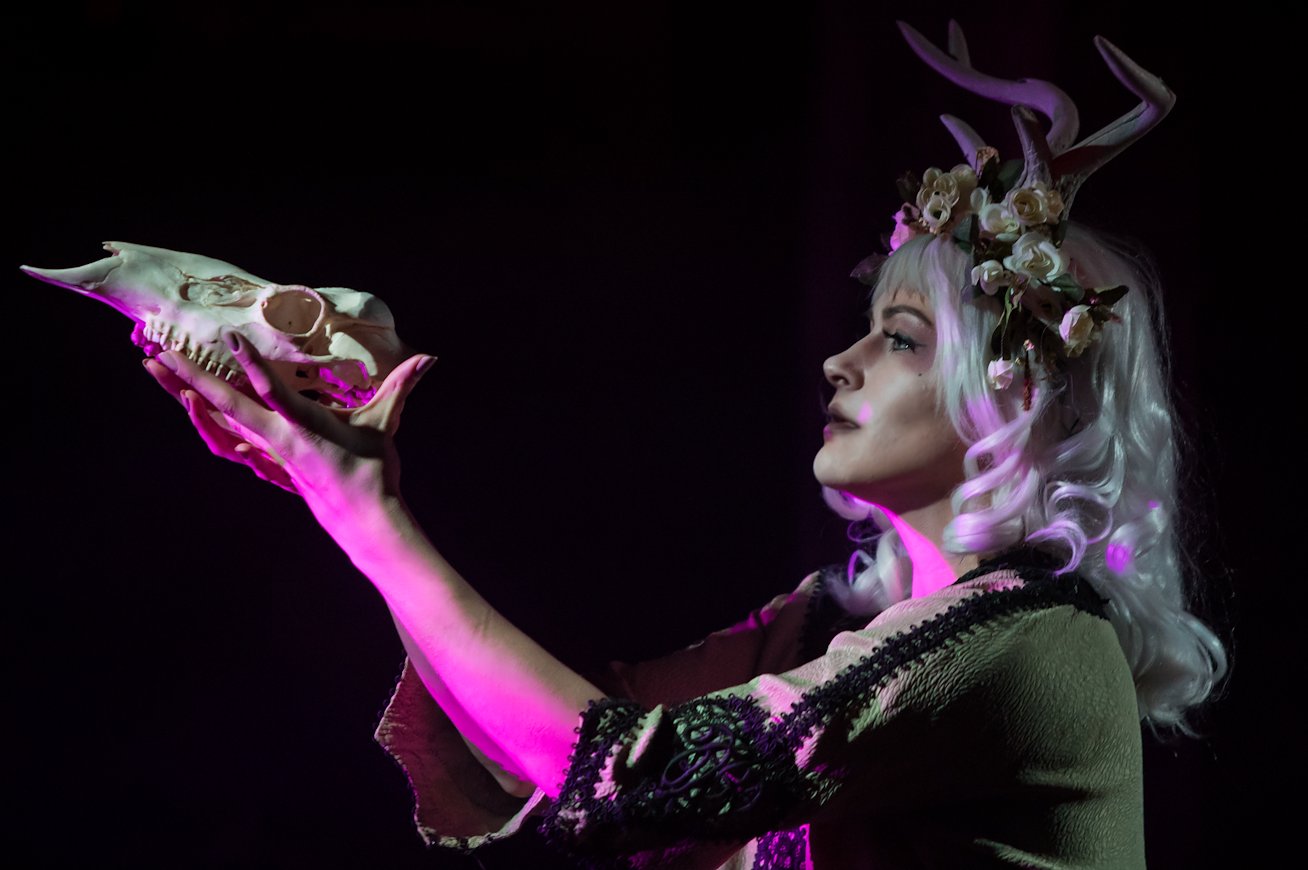 …leading to a celebration of Meyrick's suicide.
Helen's victims return to do her bidding and show mankind the glory of Pan.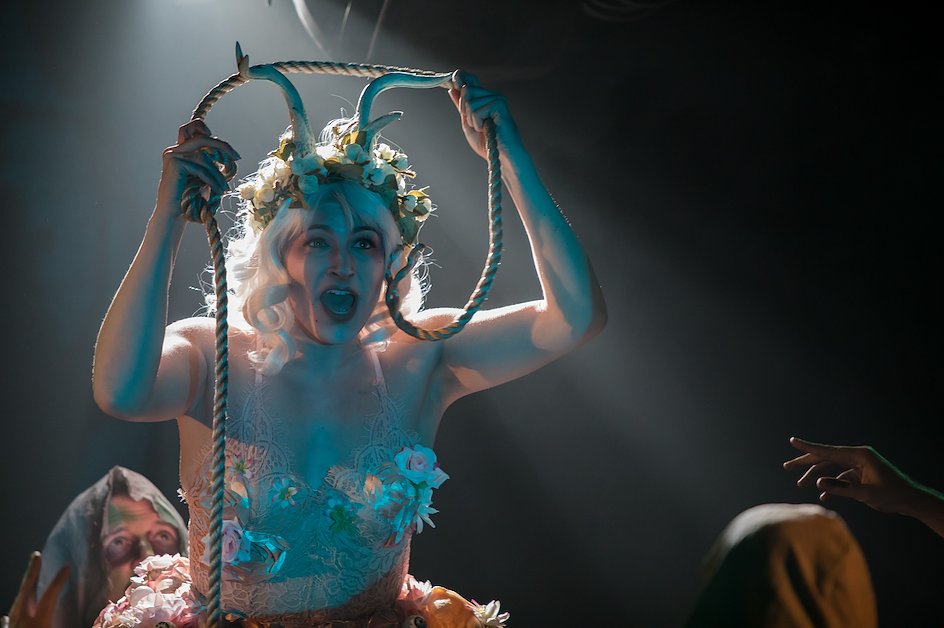 Knowing that she'll live forever, Helen hangs herself, rather than go to prison.