lakeboat [mamet]
[01/2011] [jeff award recommended]
playwright | DAVID MAMET
scenic designer | DAN STRATTON
costume designer | EMILY MCCONNELL
lighting designer | PETER DULLY
sound designer | MILES POLASKI
contemporary full-length play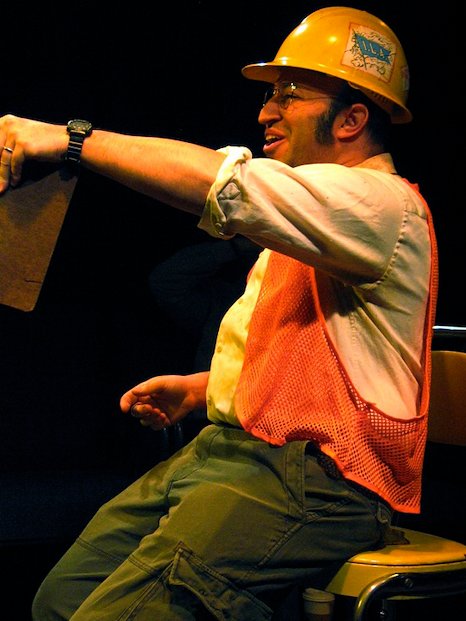 The Pierman (Jason Michael Lindner) checks the sailors' IDs.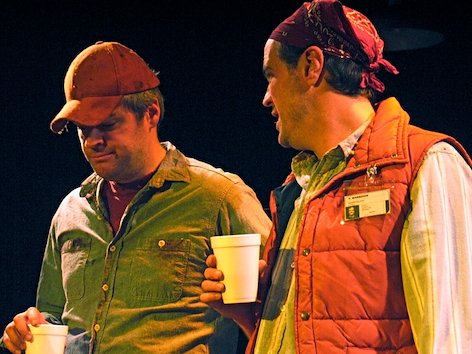 Stan (Pete Moore) talks about booze, women and boats to Joe (Sean Bolger) before the ship leaves port.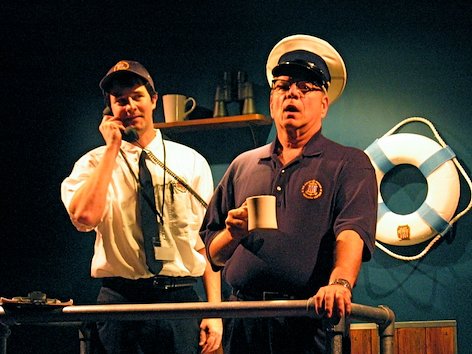 Collins (Alex Gillmor), the Second Mate, orders Joe to make a sandwich for Skippy (Norm Woodel), the First Mate...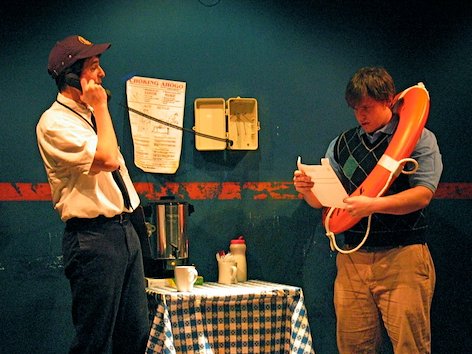 ...then teases the new nightcook Dale (Nick Horst).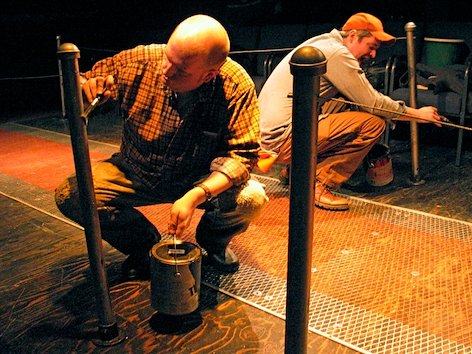 Fred (Eric Roach) and Stan work in the heat on deck.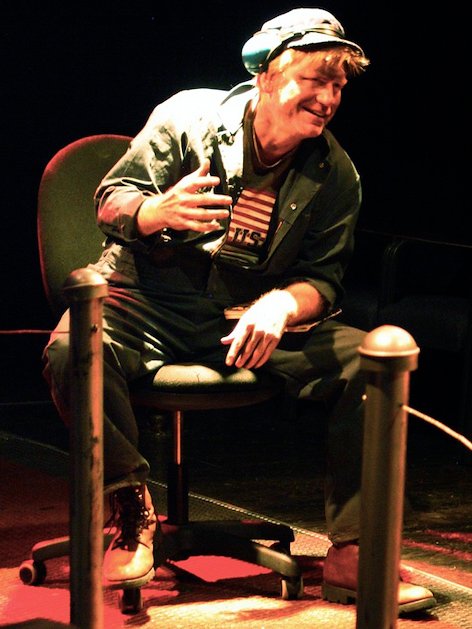 The Fireman (Jim Poole) explains the complexity of his job: looking at two dials four hours a day.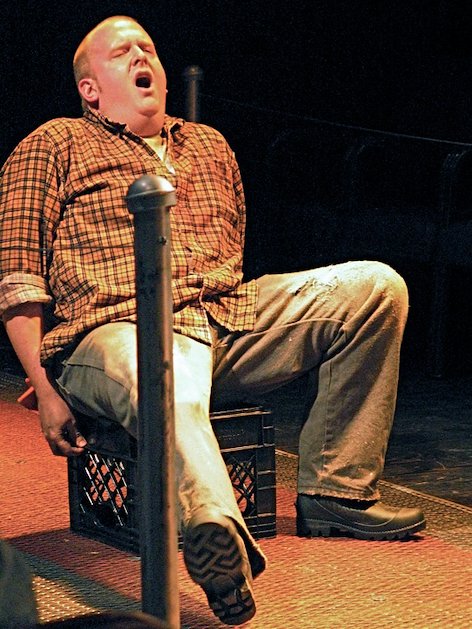 Fred tells Dale about how he lost his virginity...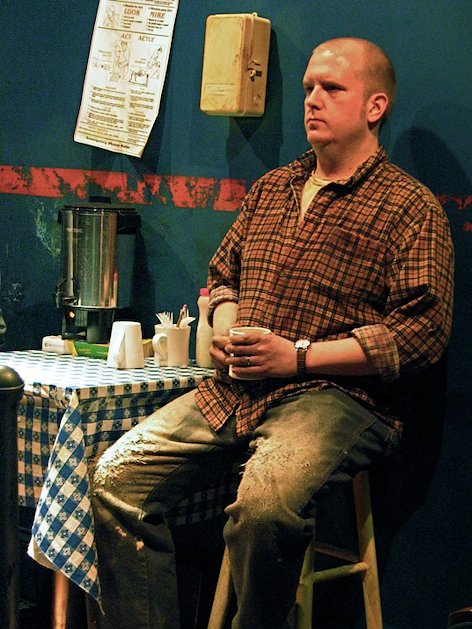 ...and how he lost all his money at the horse races.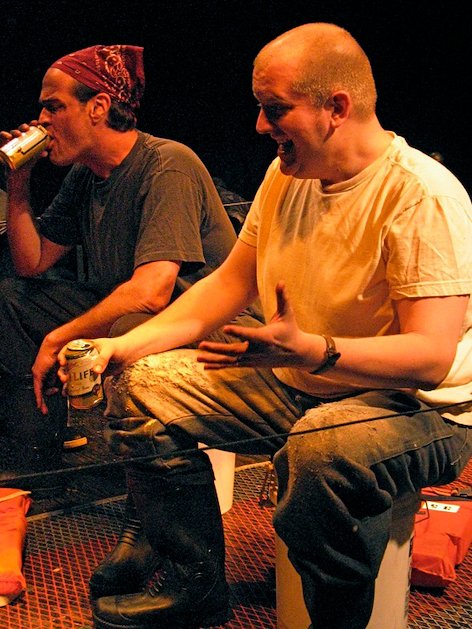 On break, Joe and Fred complain about marriage.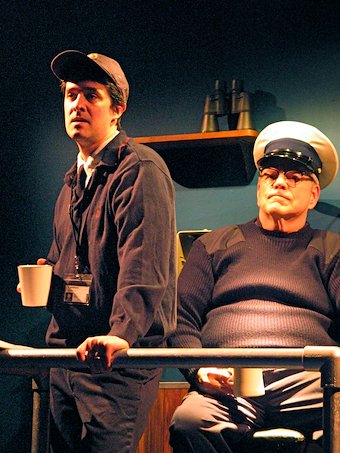 Collins thinks deep thoughts as Skippy keeps quiet.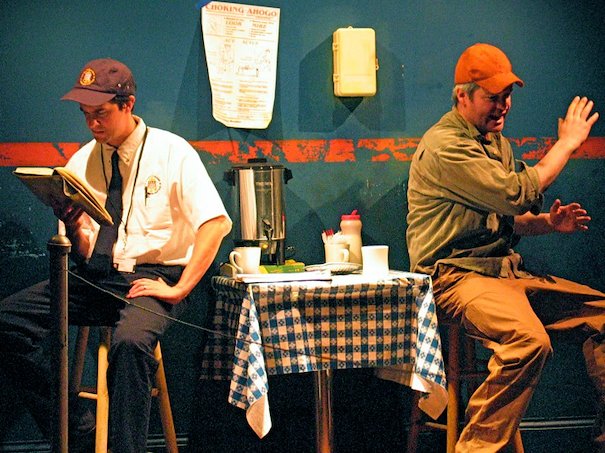 Stan recreates his favorite action movie as Collins buries himself in a book.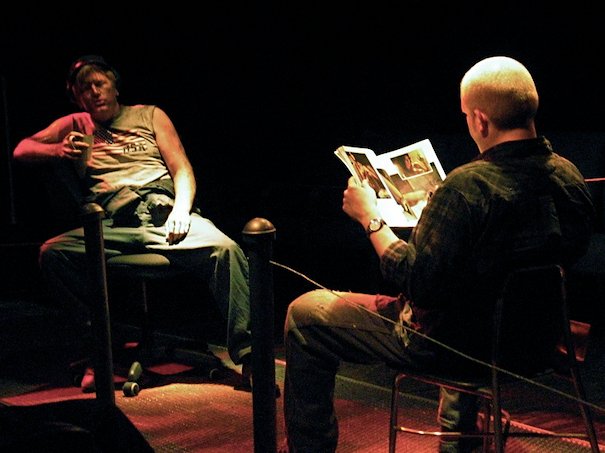 The Fireman swaps stories with Fred about the disappearance of the previous nightcook Giugliani.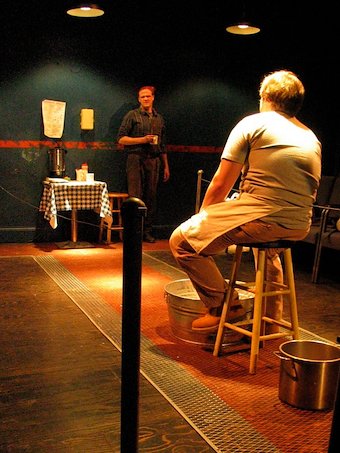 Joe and Dale bond over seeing the beauty of the Mackinaw Bridge...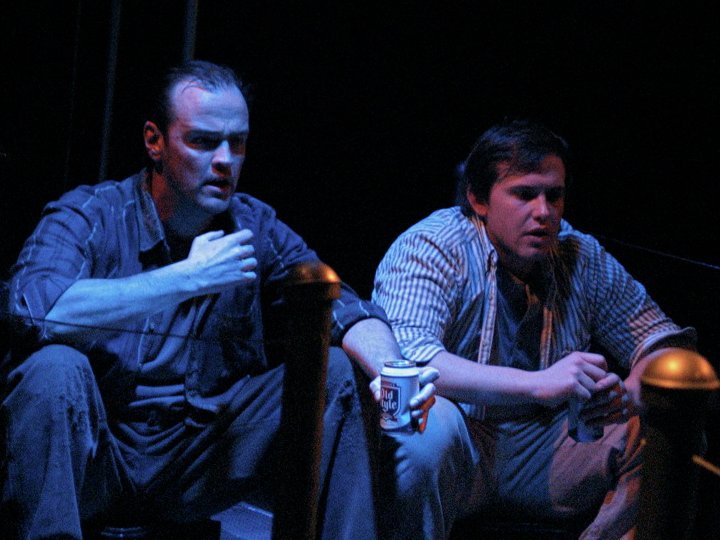 ...allowing Joe to tell Dale about his cowardly suicide attempt.