the long christmas dinner [hindemith]
[11/2018]
composer | PAUL HINDEMITH
librettist | THORNTON WILDER
music director | CATHERINE O'SHAUGHNESSY
scenic designer | BRAD CALEB LEE
costume designer | STEPHANIE CLUGGISH
lighting designer | JAY KOCH
photographer | VICTOR LeJEUNE
videographer | WWW.HOLLANDMEDIA.FILM
modern full-length chamber opera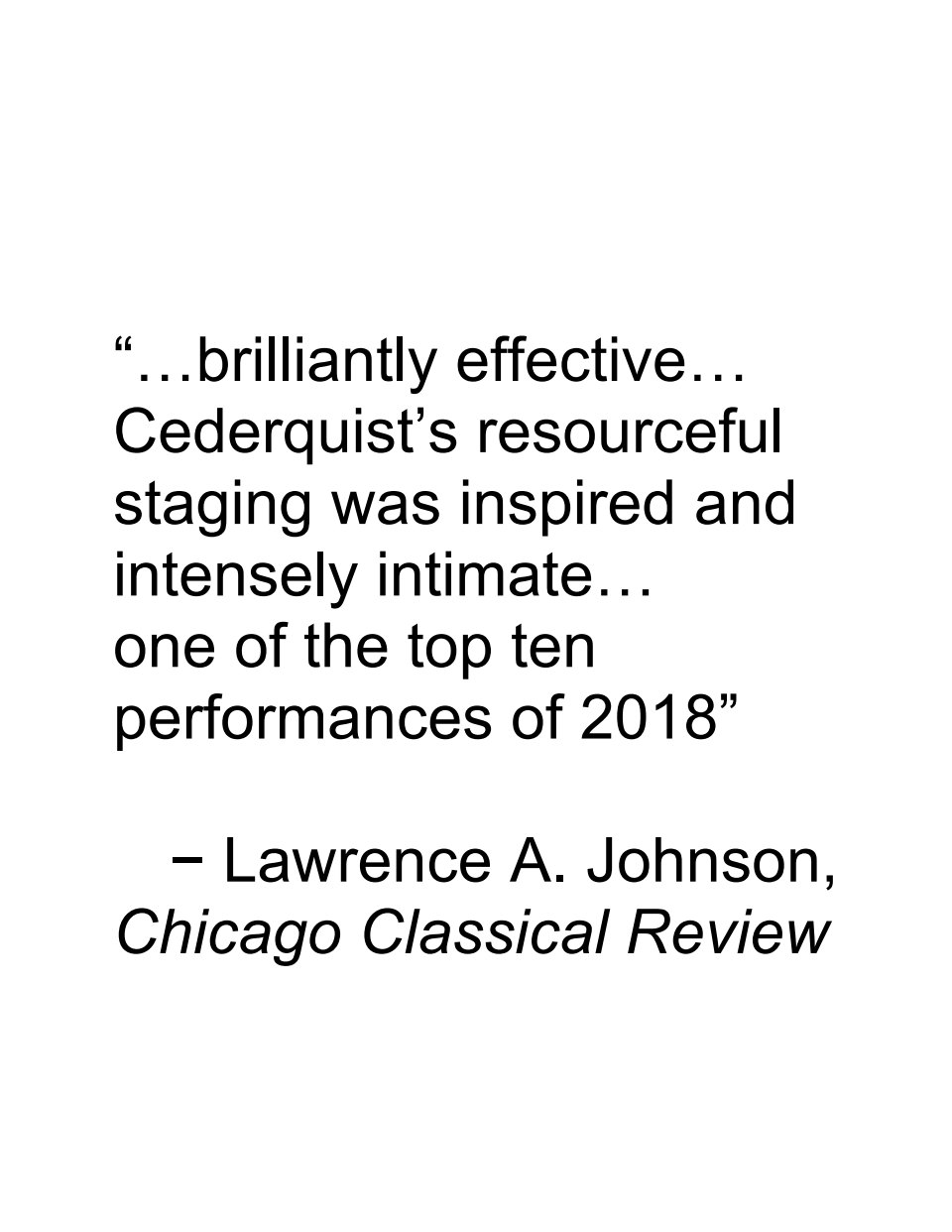 See the complete archival video of THE LONG CHRISTMAS DINNER at https://youtu.be/1L2iDTp4p4M.
The Long Christmas Dinner compresses 90 years of one family's holiday celebrations into 90 minutes.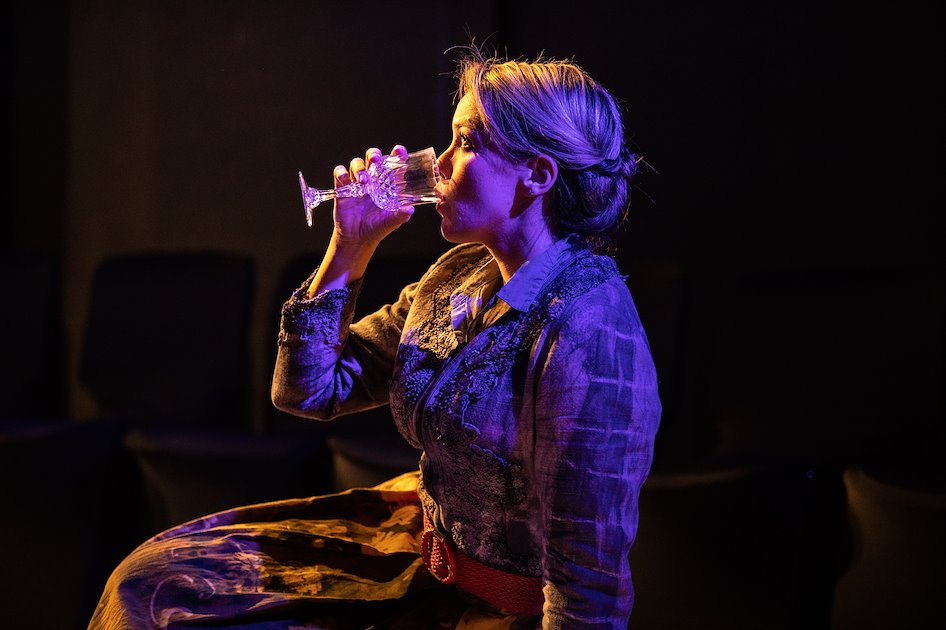 Lucia (Jessie Lyons) is the matriarch of an alcoholic family…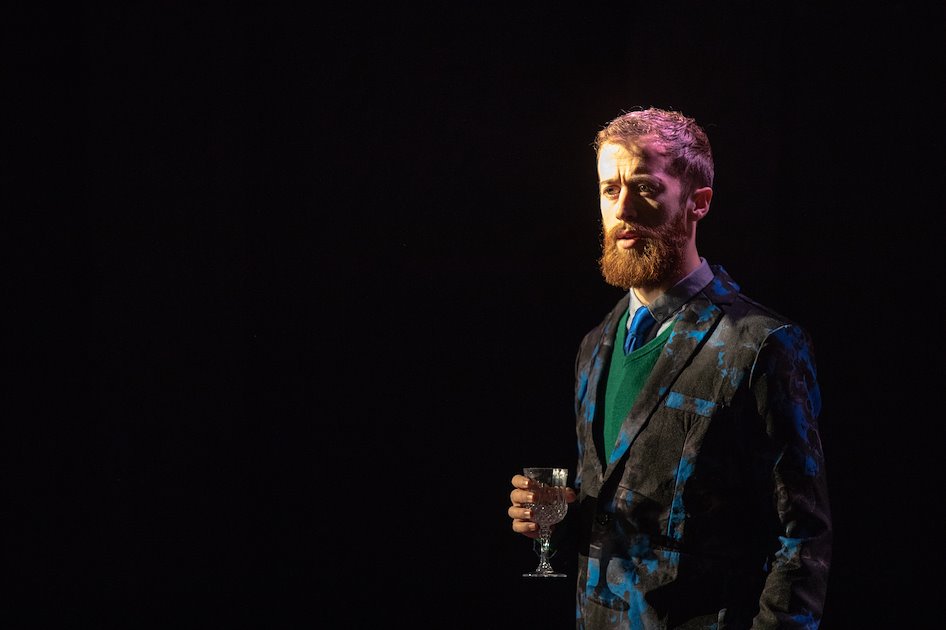 …along with her husband Roderick (Gabriel Di Gennaro).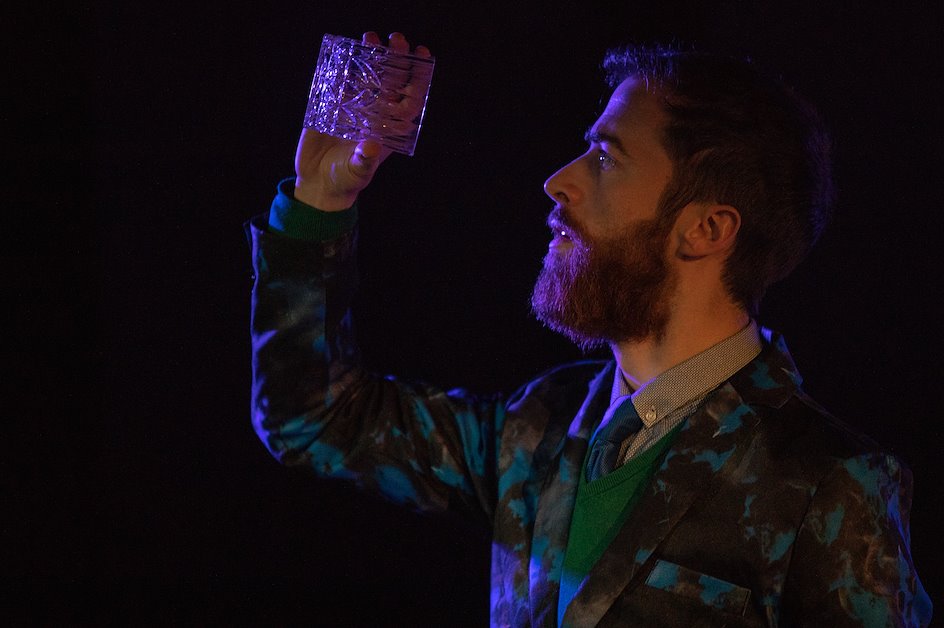 Roderick confronts the reality of his own death.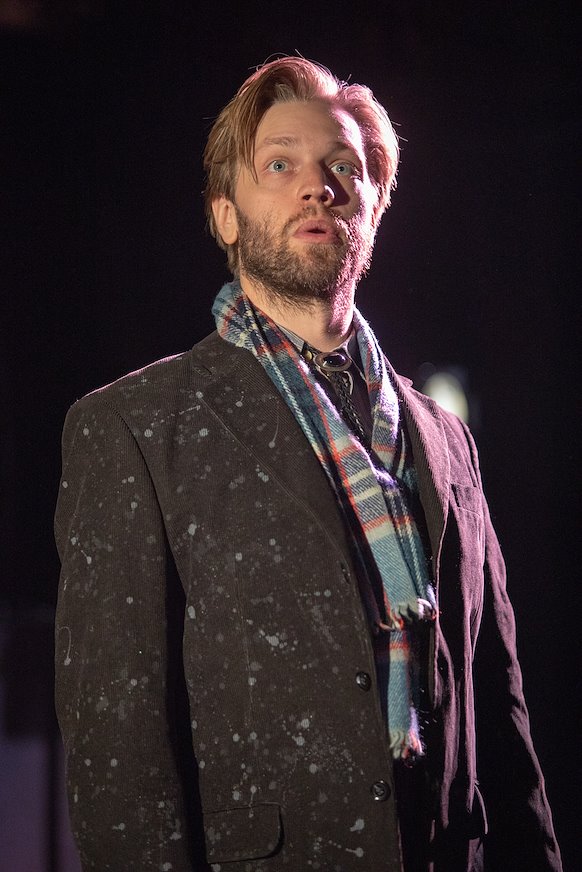 Uncle Brandon (Zachary Angus) says goodbye.
Lucia mourns the death of her husband with her daughter Genevieve (Naomi Brigell).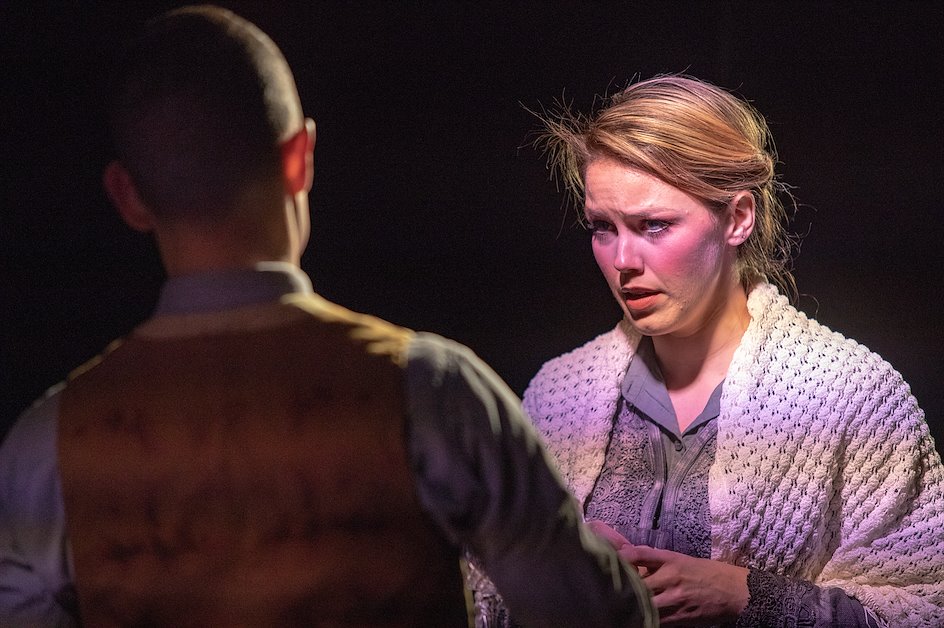 Lucia confronts her son Charles…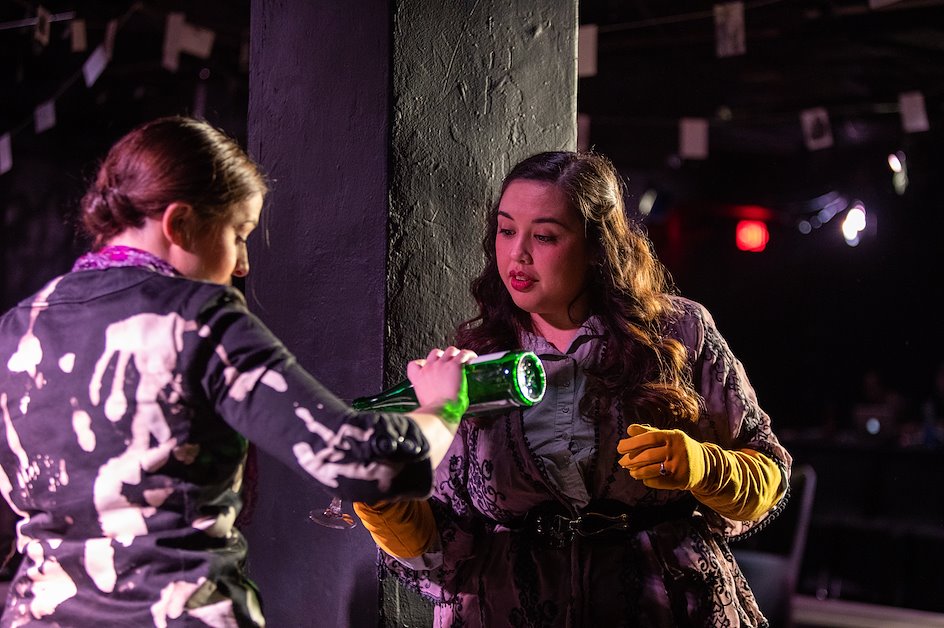 …over his marriage to Leonora (Megan Fletcher).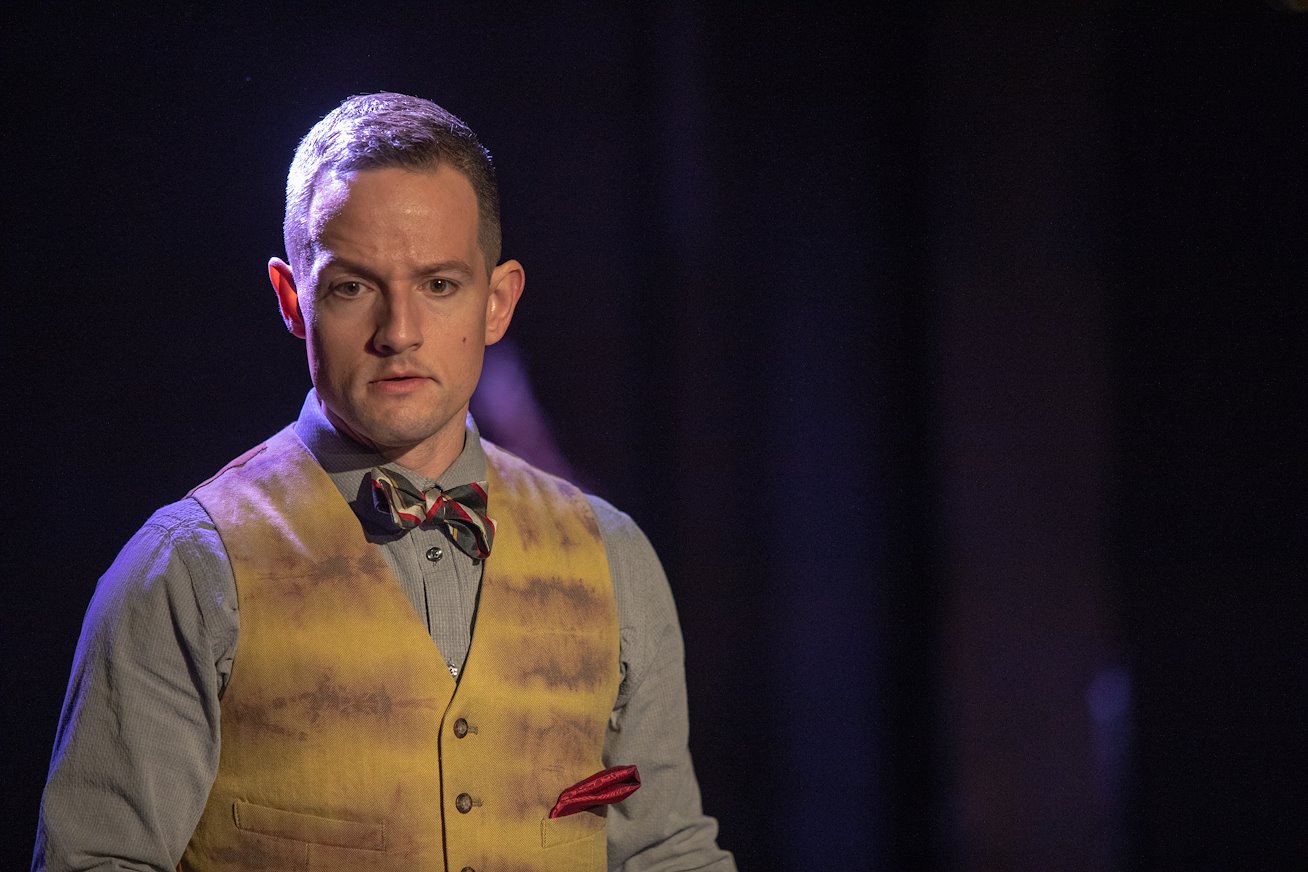 Charles realizes that death is fast approaching.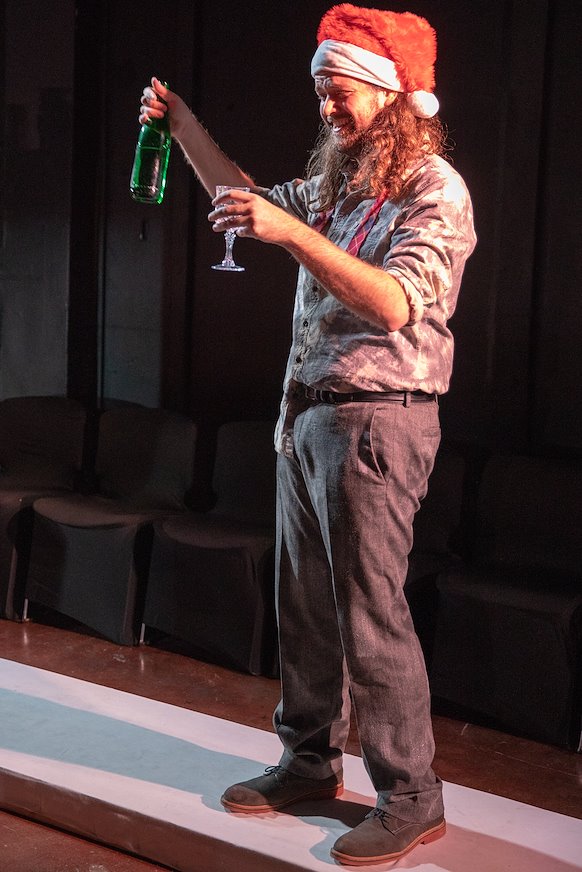 Charles and Leonora's son Roderick (Thomas Bailey) makes a drunken scene.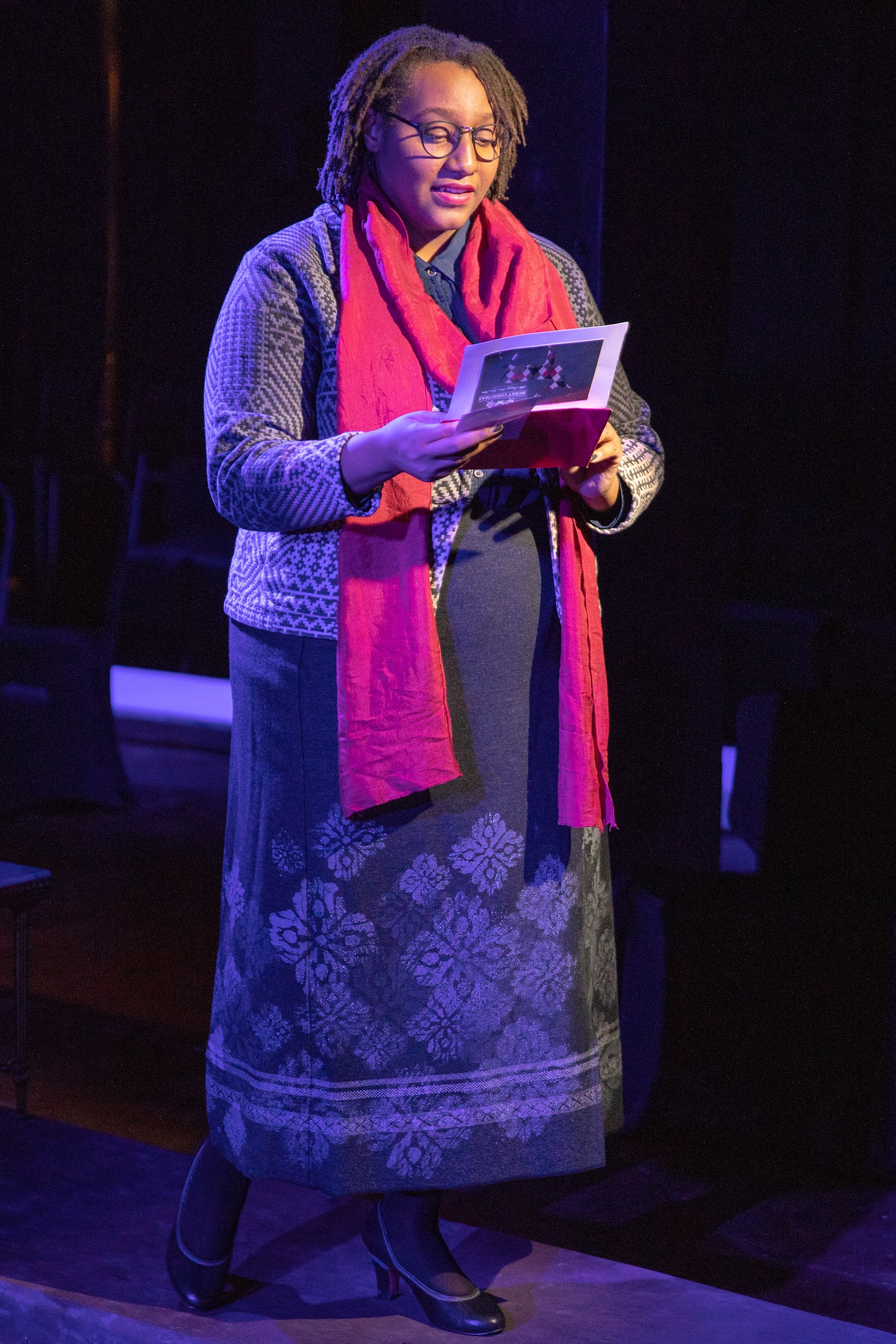 In the opera's final image, Cousin Ermengarde (Tierra Whetstone) reads a Christmas card from the next generation of the family.